Estimated reading time: 6 min
Budget hotel design doesn't mean you have to sacrifice quality — here's why.
Offering basic facilities with little-to-no services, budget hotels are the go-to accommodation of choice for cash-strapped travellers everywhere. They're so popular, in fact, that they now account for more than a third of all new hotels being built in the UK. From an architecture and interior design perspective, it's easy to turn your nose up at this, but it represents a problem. Budget hotel design and facility standards are usually deemed as being below par — this is worrisome for the hospitality industry as a whole. Now is the time to take action and change it for the better.
Budget hotels need to be able to pull customers away from other, high-end varieties and up from bed and breakfasts and hostels. To do so, they should up their public perception and reinvent themselves to face modern challenges. After all, they're often competing with vacation rental sites, like Airbnb, while they might also need to fork out for rising rent costs and replacing old facilities.
Strike the balance between quality and reliability
First impressions last — it's that simple. This is particularly consequential in the budget hotel sector, so let's take a second to focus on it. When designing budget hotels, quality is often overlooked due to cost concerns. But consumers want quality — they've now come to expect the tailor-made services and experiences that budget hotels are seen to be the antithesis of.
"A strong positive relationship was found between overall satisfaction and the respondent's loyalty to a brand.
Studies have shown that 66% of customers regard features, design and quality of a product or service as primary reasons for brand loyalty. On top of this, recent PwC Consumer Intelligence research found that customers cherished room value above all else when it came to hotels. Commonsensical marks of a reputable hotel, like quality customer service, cleanliness and fast Wi-Fi remain key to maintaining customer loyalty, but good budget hotel design is equally significant.
LIM College found that 74% of respondents to its survey would like to see improvements in a brand's style and design to reflect its distinction. More importantly, though, a strong positive relationship was found between overall satisfaction with design and the respondent's loyalty to a brand.
Customers have proven that we need to find a balance between meeting everyday needs and providing a unique and memorable experience made to catch their attention. In other words, if budget hotels want to retain clients, they've got to offer affordable accommodation which doesn't make any comprises on the design standards.
Win customers over with unpretentious quirks
More often than not, budget hotel design suffers due to a lack of funding. Contrary to what most people think, though, it is possible to keep such costs manageable — the easiest way to do so is to keep the space small and compact.
If designers adopt a minimalist approach, then things can be kept tasteful, elegant and with a firm sense of identity. Alongside this, hotel rooms should be memorable and enjoyable and add something which differentiates them from the competition. Remember — it's better to do a few things well than to scatter cheap and unremarkable decor across the building.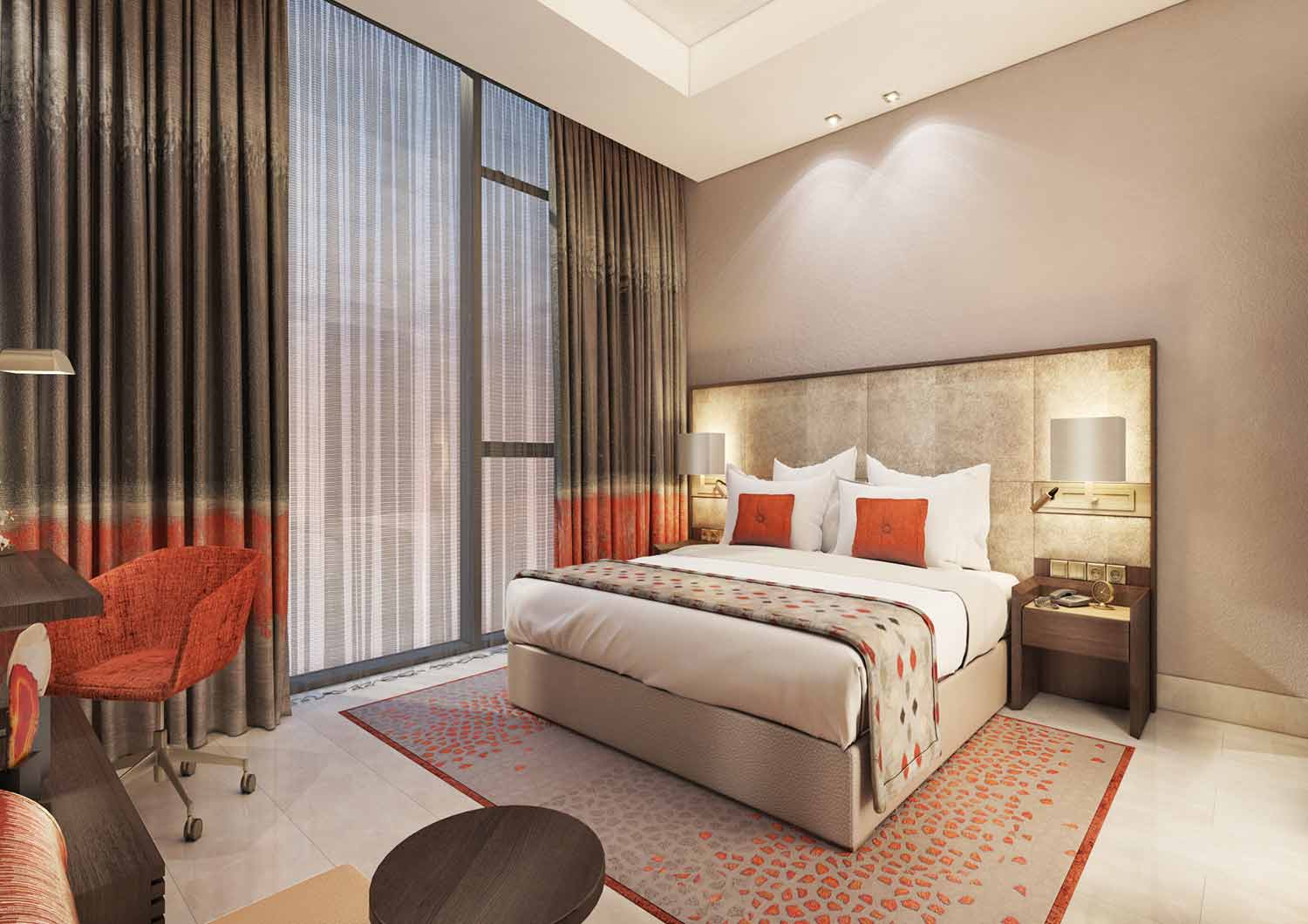 What's more, hotel users have become increasingly aware of environmental sustainability over the past decade or so. Designers should consider reducing energy use in certain situations, so long as they don't sacrifice hotel-user comfort. Done correctly, this could work to attract environmentally-conscious travellers — an ever-important factor in today's hospitality industry. After all, 63% of those recorded by LIM College's survey said that wanted brands to engage in efforts, causes and philanthropy that aligned with their personal values.
…and capture their hearts with exclusive experiences
Good design in itself is, unfortunately, not enough — a bigger experience needs to be created. Designers can make this possible by giving hotel users the opportunity to experience something local. These days, authentic, niche and unique experiences are expected regardless of price point. This is aptly summed up by Erin Green, VP of Development at Americas of Rosewood Hotel & Resorts, who has previously said that authenticity is the new definition of luxury.
"If designers look to find innovative ways of fostering a convivial atmosphere, this can put the customer into a journey-like experience and foster brand loyalty and affinity.
Hostels thrive when it comes to social experiences and this is likely to be a determining factor for younger generations. If designers look to find innovative ways of fostering a convivial atmosphere, this can put the customer into a journey-like experience and foster brand loyalty and affinity. Whenever customers share such experiences on social media, they then, in effect, become brand ambassadors and help to promote the company to a wider audience.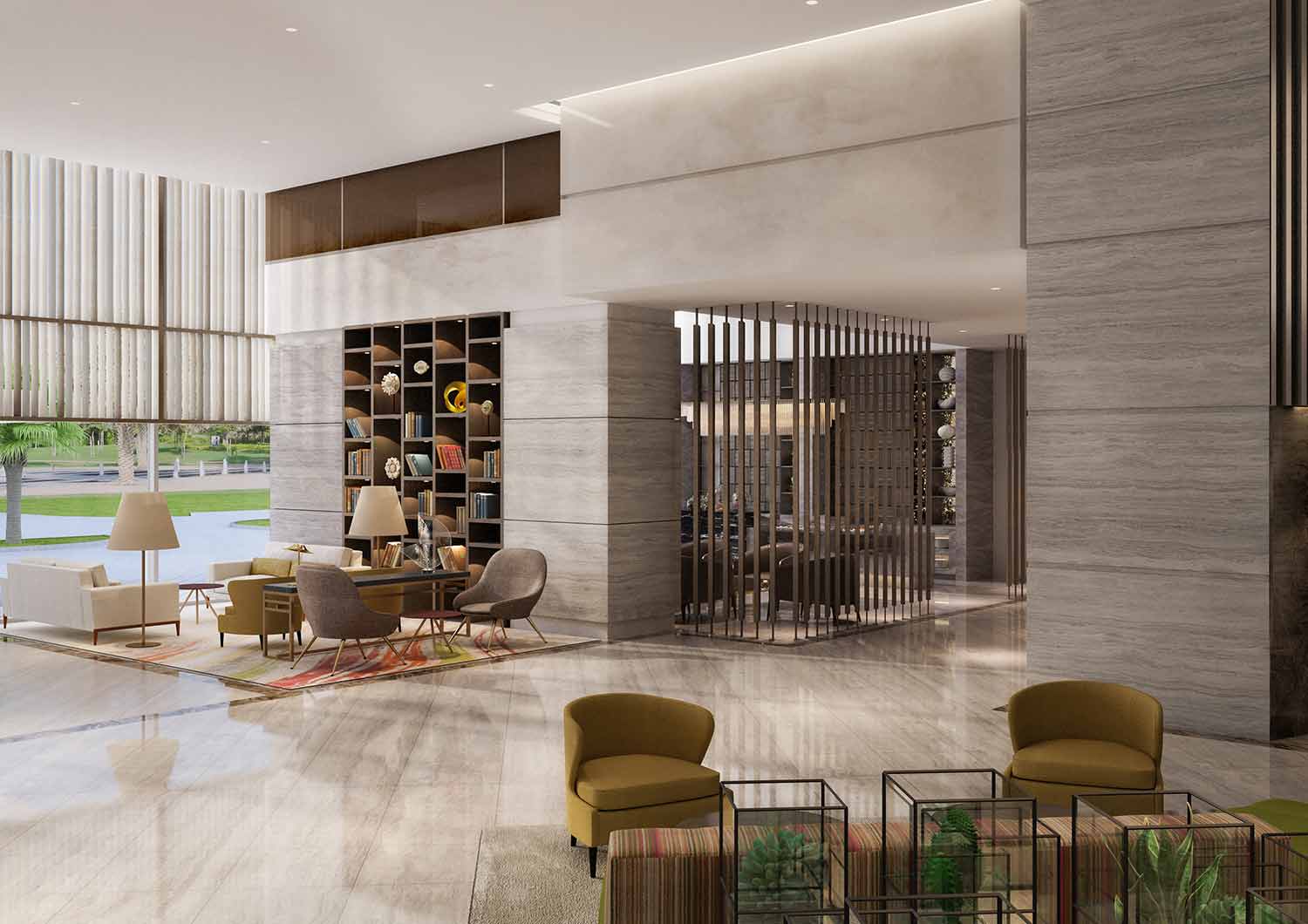 As well as being social and authentic, the budget hotel experience should be bespoke. Several big hotel franchises, like Tune Hotels and NoMad Hotels, have adopted this approach after being inspired by the airline industry. This "pick-and-pay" approach has worked well so far, giving customers a tailor-made selection of amenities and letting them choose which products and services they want.
Just because a hotel is deemed as a budget hotel, it doesn't mean the quality of the design needs to suffer. In actual fact, the design is one element that can help to raise the reputation of cheaper, contemporary hotels through unpretentious quirks, authentic experiences and a quality finish.
Enjoy what you've read? Check out this article on RMJM's classiest hotel designs.