Estimated reading time: 3 min
Global developer Emaar's slick Collective 2.0 apartments — complete with RMJM interior design and concept architecture — are now officially on the market
After global property developer Emaar Group's highly successful Collective project (Dubai's first co-living community), the company is back again with Collective 2.0, a residential building featuring one and two bedroom apartments and a ground-floor lounge.
RMJM Dubai's contributions to the project involved concept architecture and interior design, as well as collaborating with desert INK Landscape Architecture studio on the landscape design. With open courtyards, barbeque areas, swimming pools, a mini theatre, library and an informal concierge service, Collective 2.0 is the perfect space for anyone looking for a vibrant, social and generally plush living experience in Dubai.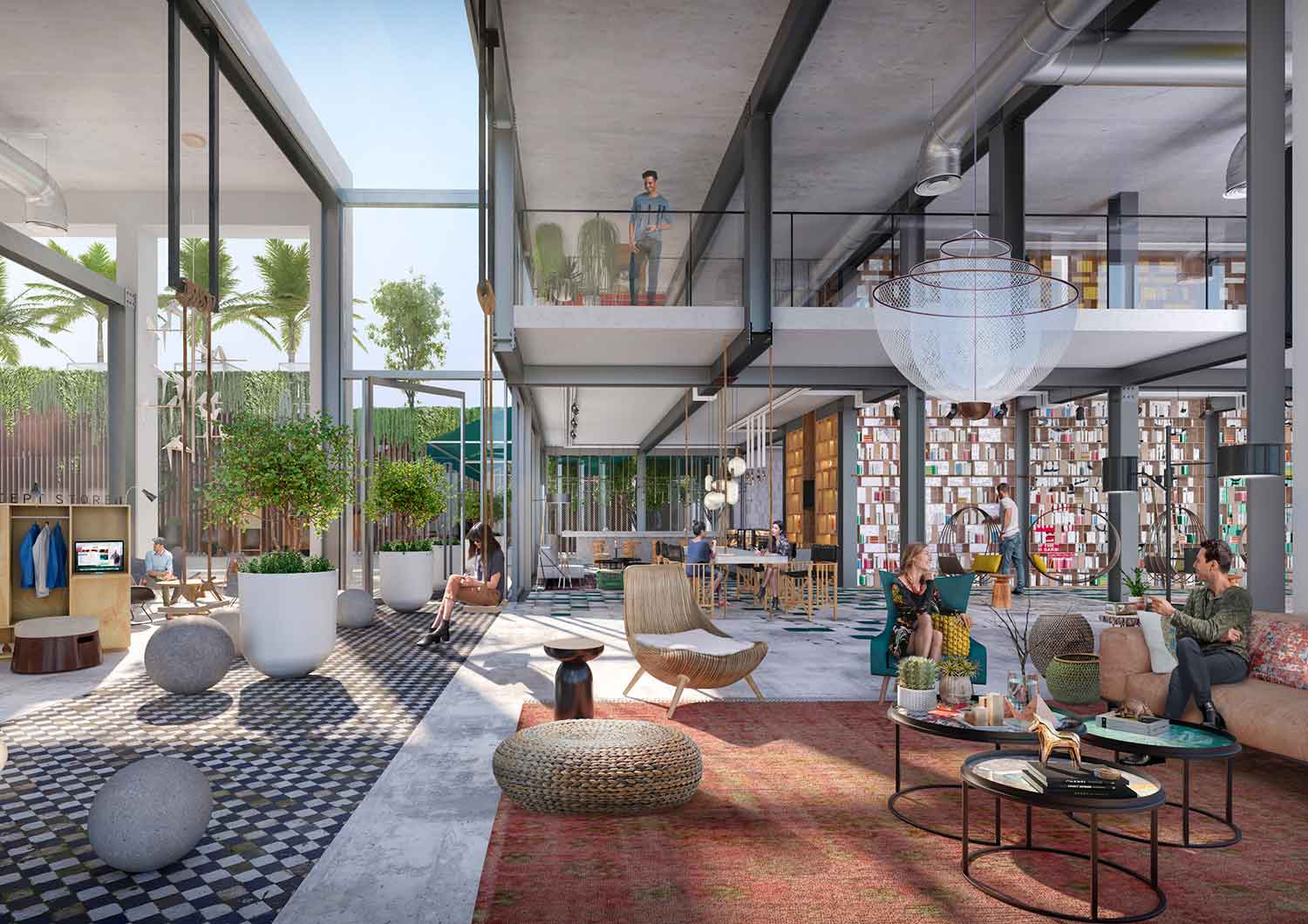 The development is geared towards millennials and young professionals, something which is evident when looking at the concept architecture. We spoke with RMJM Dubai's Senior Interior Designer Ibrahim El Sharif to discuss everything from concepts to designing for specific demographics.
First up, could you tell us what inspired Collective 2.0?
With Collective 2.0, we wanted to create a new, informal and bohemian living space. Residents, mostly young professionals and millennials, can share public areas, like living rooms, with all other amenities located nearby.
Throughout the design and concept process, we liked to think of Collective 2.0 as being a bit like a bird's nest, in the sense that residents could use it as a place to live, eat, sleep, relax and return to after a day's work. You can leave one room (or nest) to socialise with other like-minded residents, creating a community (or flock) to be part of.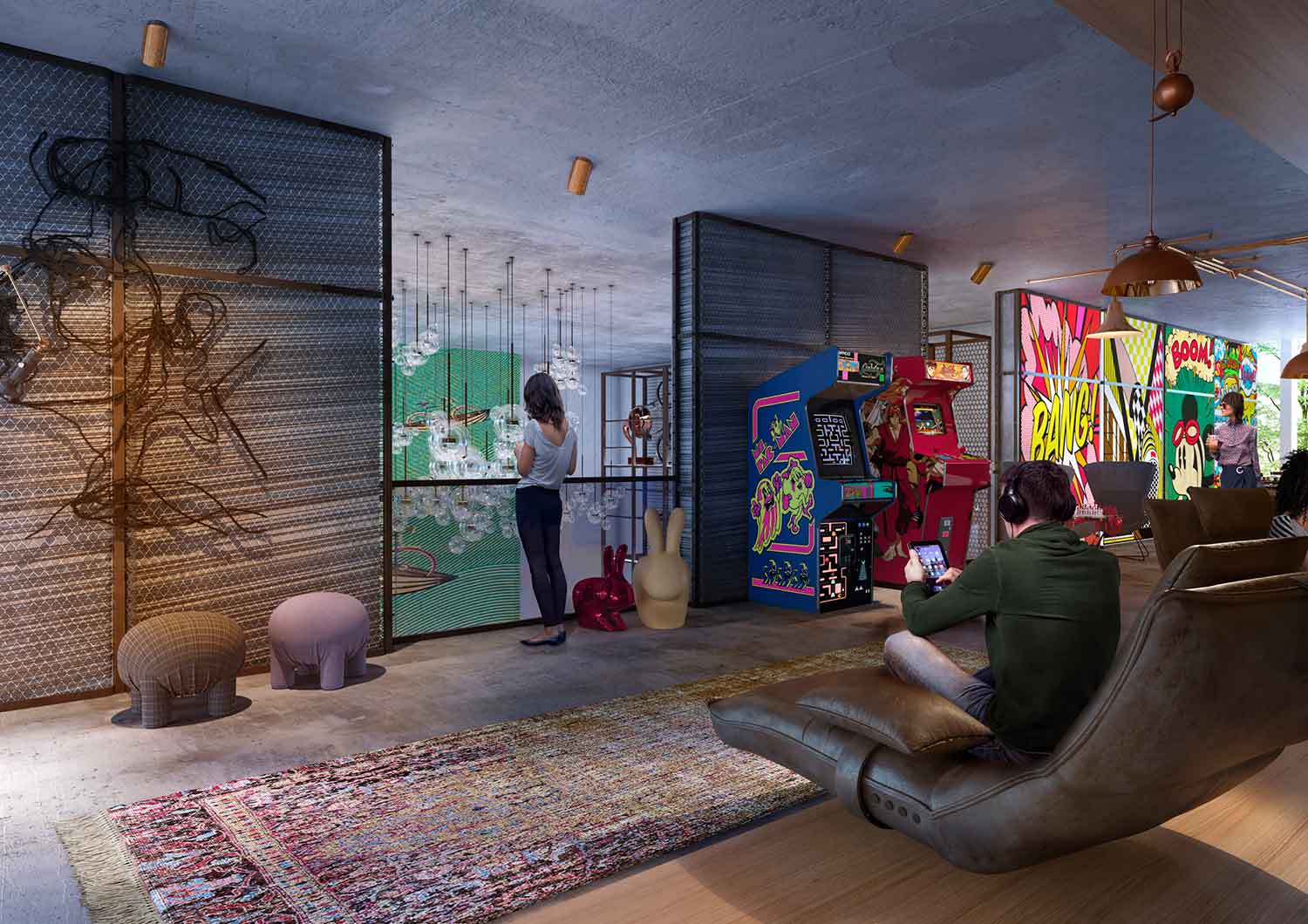 What were the other main influences behind Collective 2.0?
When we first started to work on this project, we looked at the original Collective building's design for inspiration. Some of the team, including myself, are millennials, so we analysed it and thought — would this work for us? We looked at the building's many strengths and brought these into Collective 2.0, while keeping strongly in line with the client's vision and direction, of course. The collaboration with Emaar Interior Design team, in this sense, was crucial.
All members of the interior design team brought in their own personalities, cultures and experiences. For me, the Bohemian movement was a huge influence when ideating this project. I looked back on my visit to the Fabrika Hostel in Tbilisi, Georgia, as the communal vibe it encompassed left a huge impression on me. I also loved the convivial woodland sunrises in Beirut and visiting Ciutadella Park at midnight in Barcelona. The latter featured a spontaneous live show of guitarists and fire breathers — it was truly enchanting.
What were the decisive factors to take into account when designing for this demographic?
There was a need for informality and letting go of grand, over-gilded elements — it was important to be grounded and humble with the design. The demographic demands something more casual, so we took this into account throughout the design process.
Such informality ended up transcending the interior design to become part of our relationship with the client. We bounced ideas back and forth and this nature of creativity felt very much at home with this project.
Thanks, Ibrahim!
Collective 2.0 is located near the Dubai Hills Boulevard, home to retail and F&B outlets, the Dubai Hills Park and the Dubai Hills Mall, giving residents easy access to retail and relaxation opportunities. The development officially opened its doors on the 25th of October 2018.
Visit the Emaar website to find out more about Collective 2.0.