Previously we have looked at various interior design changes that we see emerging in the field of hospitality design, though one additional and significant area of change has been seen with the incorporation and role sustainability and ecological choices are now playing within this. Of course, it is not just the field of hospitality that these changes are being made, it is a movement that is sweeping across all areas of architecture and is becoming one of the most prevalent themes driving design. 
Between energy costs continuing to rise and people becoming more concerned about the reality of global warming, we see a boom in supply and demand for these changes both internally and externally. As explained by Brenda Ye, RMJM RED's Executive Director, in a recent interview with RMJM:
"The climate crisis is an immediate threat and we are in a position of responsibility when it comes to trying to solve the issue. Buildings are a large part of how we interact with nature and as such, our design thinking needs to incorporate sustainability into it. Considering this during the initial creative process stage can lead the way to solving a complex global problem." (1).
INNOVATION IN SHADES OF GREEN
Looking first at the principles being applied to hospitality projects that have gone through their design processes within the last two years, we can form an image of what the model for future architectural ventures will look like. We are seeing architects and designers asking crucial questions such as what the future of society and its needs look like and how it will further evolve, and how do we get people back on holiday whilst also making them feel at home? Coupled with the aforementioned climate crisis, we live in a society that is overwhelmed by technology and hyperconnectivity, thus the doors have opened for creative innovation. Recent research has proven that "exposure to nature not only makes you feel better emotionally, it contributes to your physical wellbeing, reducing blood pressure, heart rate, muscle tension, and the production of stress hormones." (2). 
One game-changing experience that is emerging into hospitality establishments both pre-existing and 'up and coming' is ecotourism. Providing a high-class and unique guided experience in natural areas that conserve the local environment and culture while enhancing individuals' well-being and knowledge helps minimise impact on the environment, and builds environmental and cultural awareness and respect for nature.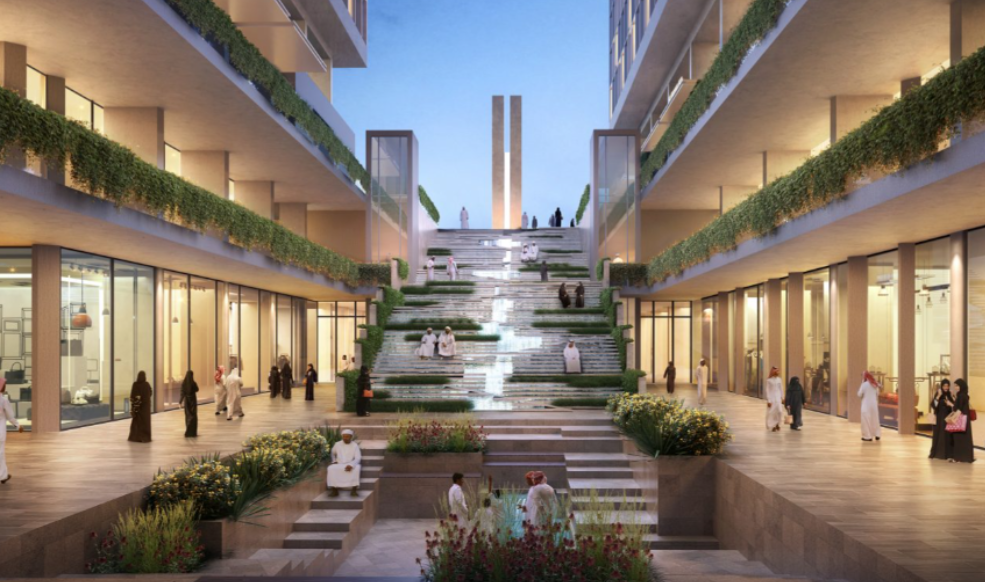 Thakher Gardens, Makkah, KSA
MATERIALS FROM HERE AND NEAR
When speaking with Luca Aldrighi, Managing Director at RMJM Milano, about a recent winning project proposal based around a sustainable ideology, he explained the driving desire to "borrow" two elements that belong to nature and treat them as real building materials: light and greenery (3). In relation to the former, RMJM proposes designing and incorporating 'voided' areas in a way that creates natural and inoffensive floods of light, an experience especially enhanced when blending them with organic shapes. 
Materials such as locally sourced stone and wood for walls, floors, features and more, both internally and/or externally, will create a 'natural' and fluid appeal. Additionally, there is always the opportunity to further this perception of the fluidity of nature by maximising the possibilities of glass. While glass can provide practical and eco-solutions in the forms such as room dividers or bathroom walls, it can also create a unique aesthetic result.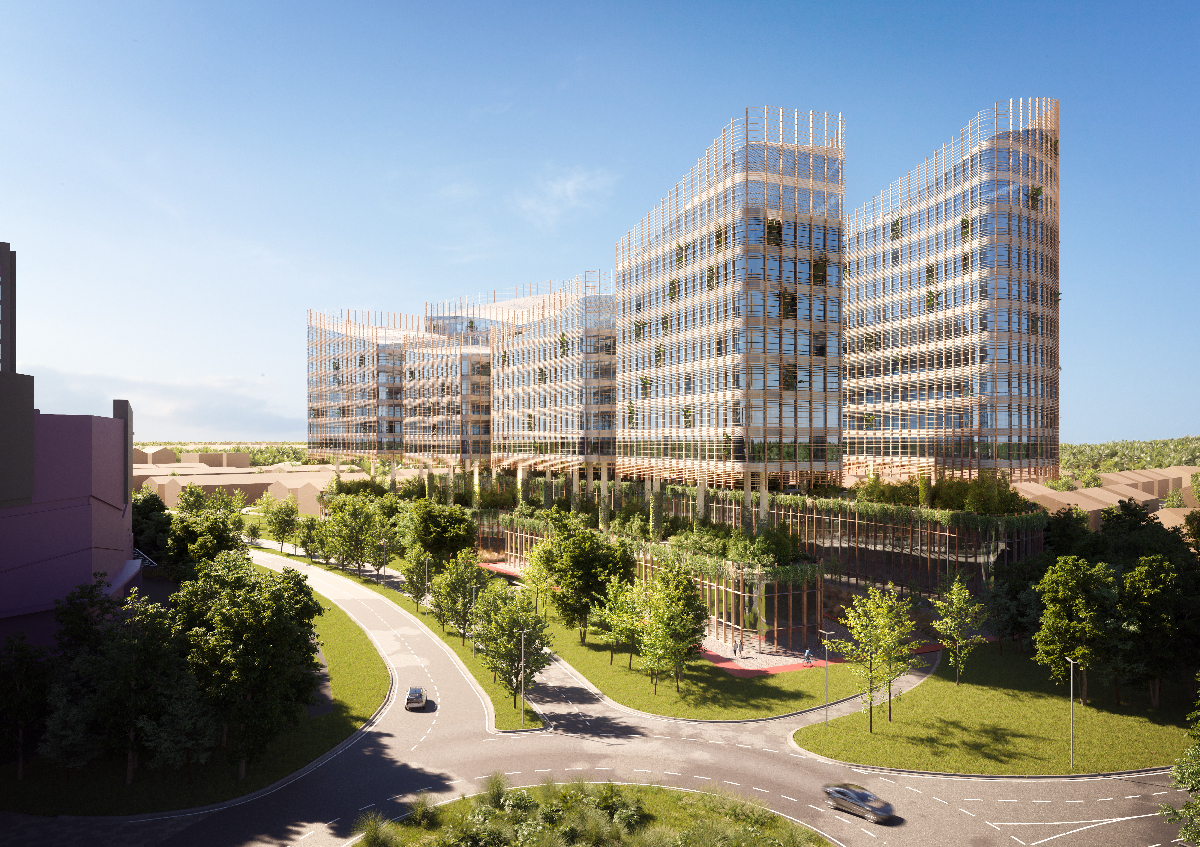 Quay District, Cameron Highlands, Malaysia
STRENGTH IN LONGEVITY
Tying directly with the above two points, innovative eco-designs and sustainable materials will ultimately result in extending the building lifecycle. Designing for longevity is a crucial component of what makes a building 'sustainable' and environmentally friendly and will aid in creating a greener future. Having a unified approach where all aspects of any given project from the guest rooms to banquet hall, conference rooms to landscaping, are thoroughly thought through upfront in a project. Giving such consideration in advance means then there is an ability to source items that are perhaps more artisanal or singular in nature and may take longer to produce or procure, but will be of higher quality, last longer and promise longevity. 
Above are just a few aspects of the sustainable takeover being seen not just in hospitality but across the board in architecture and design. As mentioned at the beginning of this article, the practical reasons for this movement were highlighted. However, we can see why the movement to reconnect with nature in modern design is also beneficial on a human level.