Estimated reading time: 3 mins
Short for Building Information Modelling, BIM is a digital representation of a 'Built/ to be Built' asset that eases design, construction and operation. It helps optimise the work across the architecture, engineering and construction, and revolutionise the way we envision and create. BIM is the first truly global digital AEC technology and it will soon be deployed in every country across the world. In 2020, 70% of relevant industries in the UK alone had reported the adoption of this technology, and this number is only expected to have risen in the last two years (1). This technology is changing the way buildings look, the way they function, and the ways in which they are built.
As this technology brings about monumental change across sectors, architecture is at the forefront of it all. The way we receive and interpret information, as it occupies the central place in BIM, is rapidly-evolving as it becomes the main driver of a revolution in the building industry. Information-rich BIM has enabled dramatic shifts to be seen in the processes for designing and construction, with significant changes just beginning to become apparent in how buildings are operated for the span of their useful lifetime. When adopted well, BIM facilitates a more integrated design and construction process that results in better-quality buildings at a lower cost, reduced project duration, and improved facility management.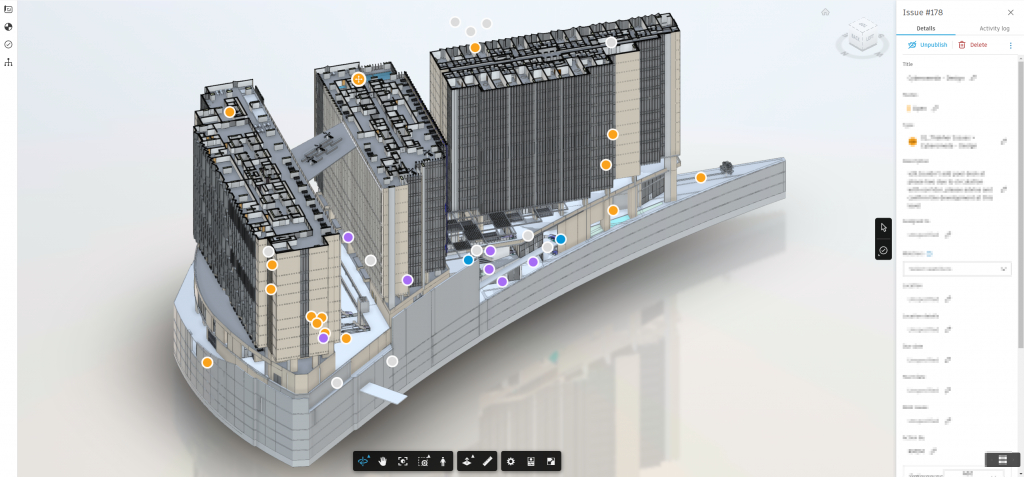 Furthermore, at RMJM, BIM allows for collaboration around this information. It provides a shared digital data environment where clients share and agree requirements and inputs, as appropriate for each stage of the project lifecycle. It makes it clear what should happen when, and who is responsible, while simultaneously facilitating work through multiple design disciplines.
Though collaboration with drawings is also possible, it is inherently more difficult and time consuming than working with one or more coordinated 3D models in which 'change control' can be well managed. It's a true collaboration that eliminates the isolation of information and helps architects find the best solutions based on definitive data analytics.
Through this, BIM also improves efficiency as a 3D, data-rich model can be shared, accessed and developed by different members of the project team. The collaborative nature of BIM means that clashes between the inputs of design disciplines are identified early on, and as such, this time is not wasted further-down the line on-site. It also provides the much-needed framework to move away from a fragmented and adversarial approach to construction and towards a process where contractors can report more than a 5% reduction in reportable incidents thanks to the application of BIM (2).
By providing earlier 3D visualisations and quantifying the area of spaces and other material quantities, it allows for earlier and more accurate cost estimates. The design intent in many instances is often defined quantitatively, and this allows a building model to be used to check for these requirements. For qualitative requirements, the 3D model can also support automatic evaluations by the aid of some design automation tools. At RMJM, we take advantage of the benefits of using BIM by designing directly using BIM software rather than generating the design from multiple 2D views. This allows the team at RMJM to visualise the design at any stage of the process with the expectation that it will be dimensionally consistent in every view, as well as the low-level correction needed when changes are made to design.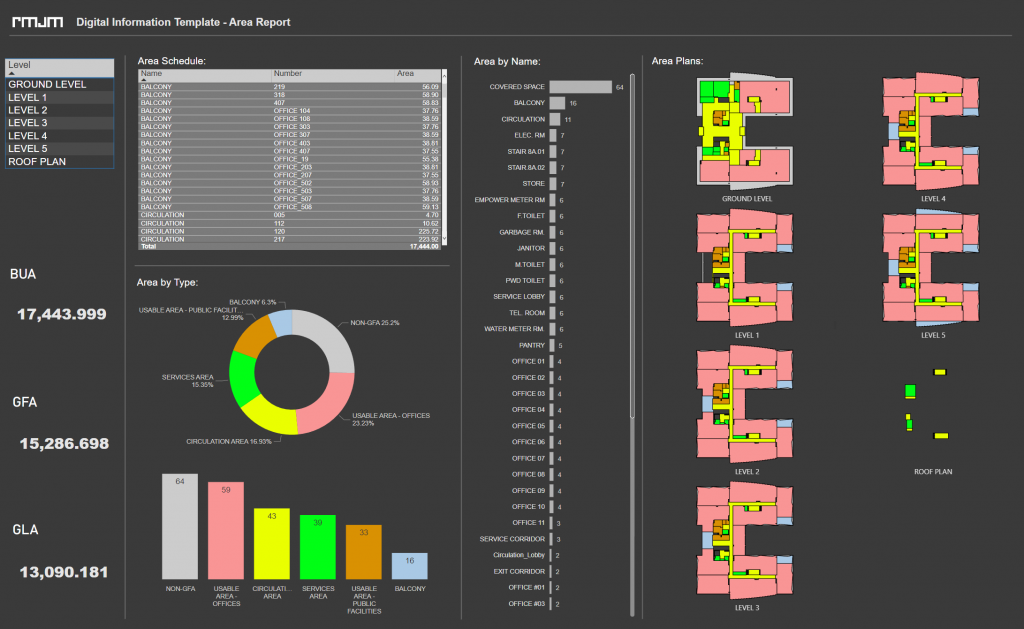 Design and construction are on the way to become thoroughly digital, with BIM as the information backbone for construction projects in the near future. It is expected that information collected on-site during construction and during a building's life will also feed back into design. Traditional workflows with sequential generation, submittal, and reviews of drawings— which can be iterative and wasteful due to rework—will no longer be appropriate. BIM is much more cost-effective than waiting until a design is nearly complete and then applying value engineering only after the major design decisions have been made. No less than it has done since its advent, BIM continues to make this an exciting time to be a designer, builder, and any other AEC industry professional.
RMJM's BIM Manager, Mohamed Salah explains;
"BIM has been a "game changer" for the architectural community in the last few year, however, it is just the beginning. The global BIM adoption and consistent data-rich digital delivery emerging everyday will inevitably enable the integration with current and future technologies, advancing the AEC's (architectural, engineering and construction) Industry Digitalisation Index. Architecture Design is evolving as Digitalisation is taking a wider development everyday in the Architecture Design."
In conclusion BIM is the now and future of design across industries and the world. The use of BIM will continue to place more and more emphasis on building performance and functionality, as well as aid the processes for delivery, all with increased real time feedback. The benefits we are already seeing will only increase as the software further develops to meet the needs of both the user and the client and we at RMJM look forward to the opportunities to come. It has been identified that by 2025 there will be an even greater level of digitisation and integration seen with the application of BIM. This is due to the fact that many large technology firms have identified that the AEC industry is ripe for development and as such there will be a huge opportunity to sell new products, services and systems that ultimately benefit clients and end-users (3).