"Just like a basin adapts to the course of a river, the piazza adapts to the changing needs of its users, creating endless possibilities"

Luca Aldrighi

RMJM Milano
The proposal for Golootockih žrtava Square builds a strong spatial identity for the city of Podgorica. By establishing seamless connections between the levels of the city and the main transport hub, Golootockih žrtava Square will function as the new 'Gateway' of Podgorica. The square welcomes the travellers and the people by providing a space to meet, greet and grow.
The design is inspired by the natural basin formed by the movement of the river. The streams of travellers and city dwellers represent the water and are channelled towards the heart of the square. The sunken form creates a protection for its users to create a safe, lively and comfortable space and acts as the focal point for social interaction and identity building. 
Location:
Podgorica, Montenegro
Sector:

Mixed-use, Landscape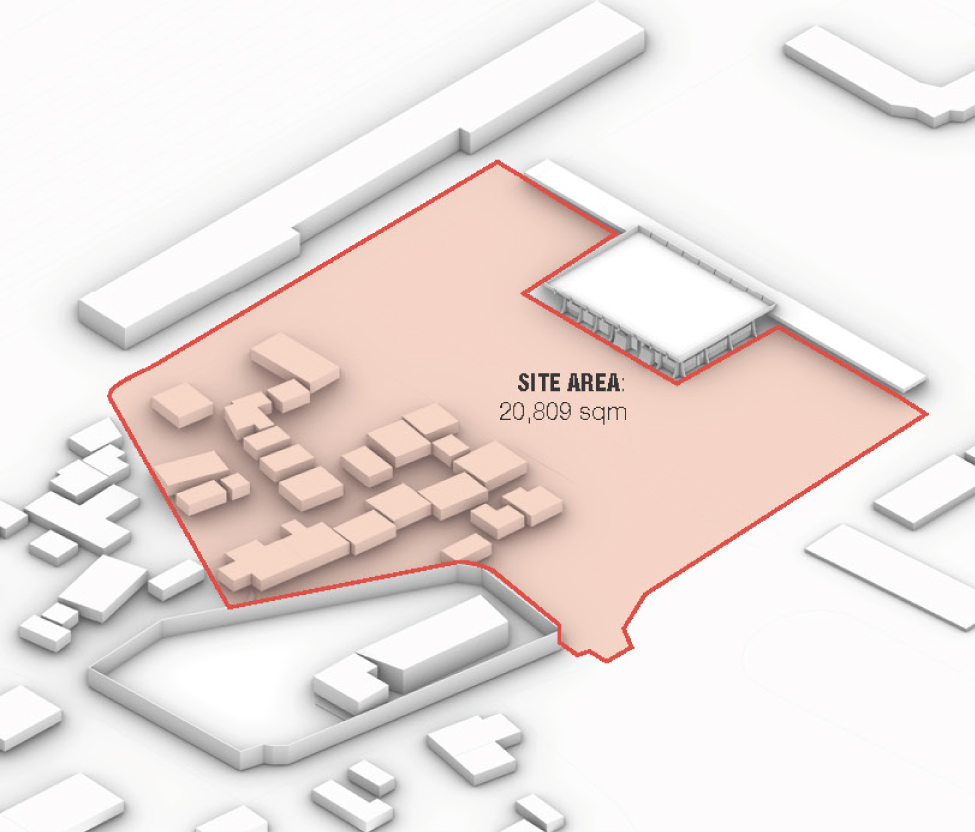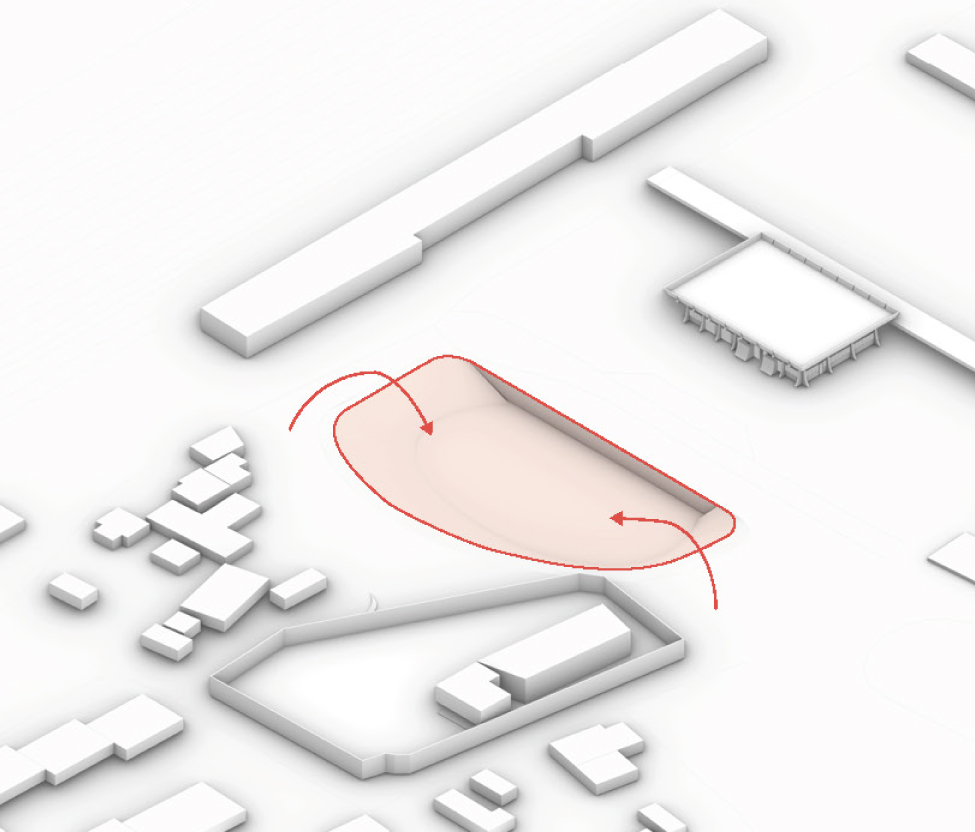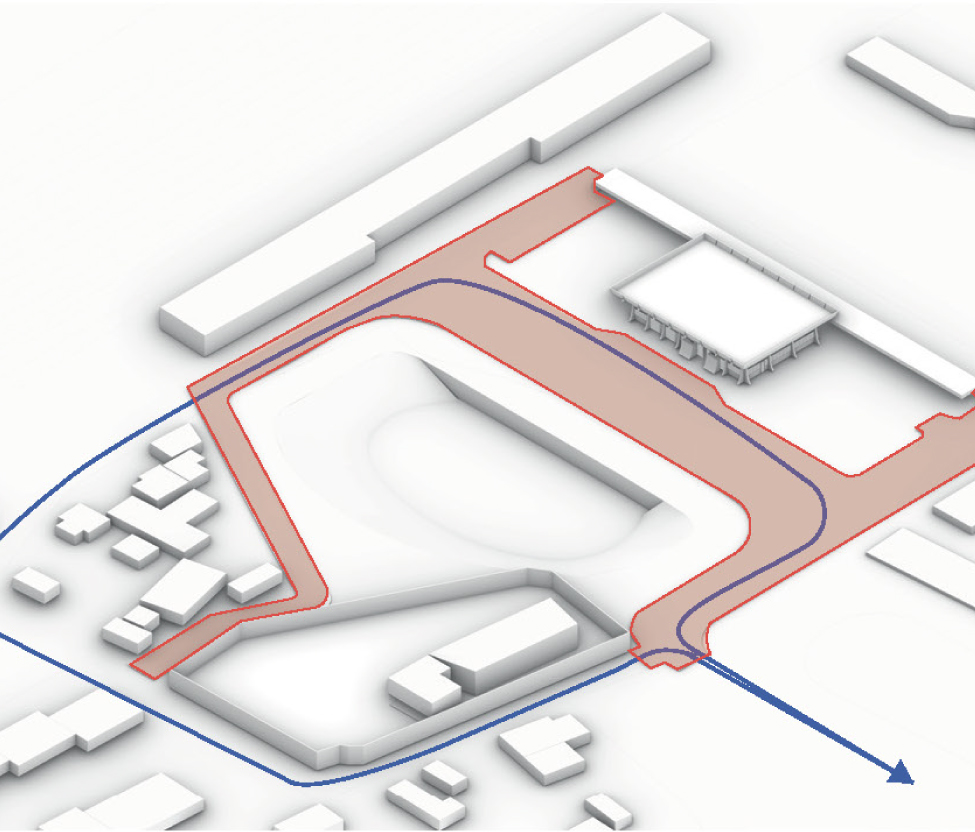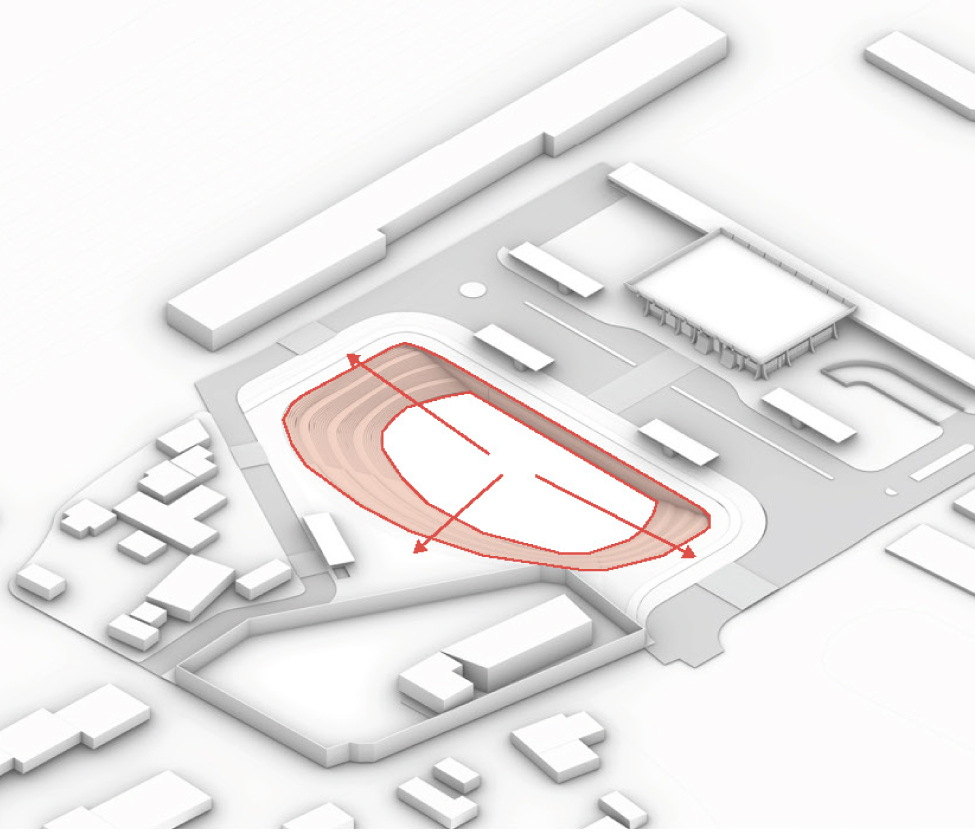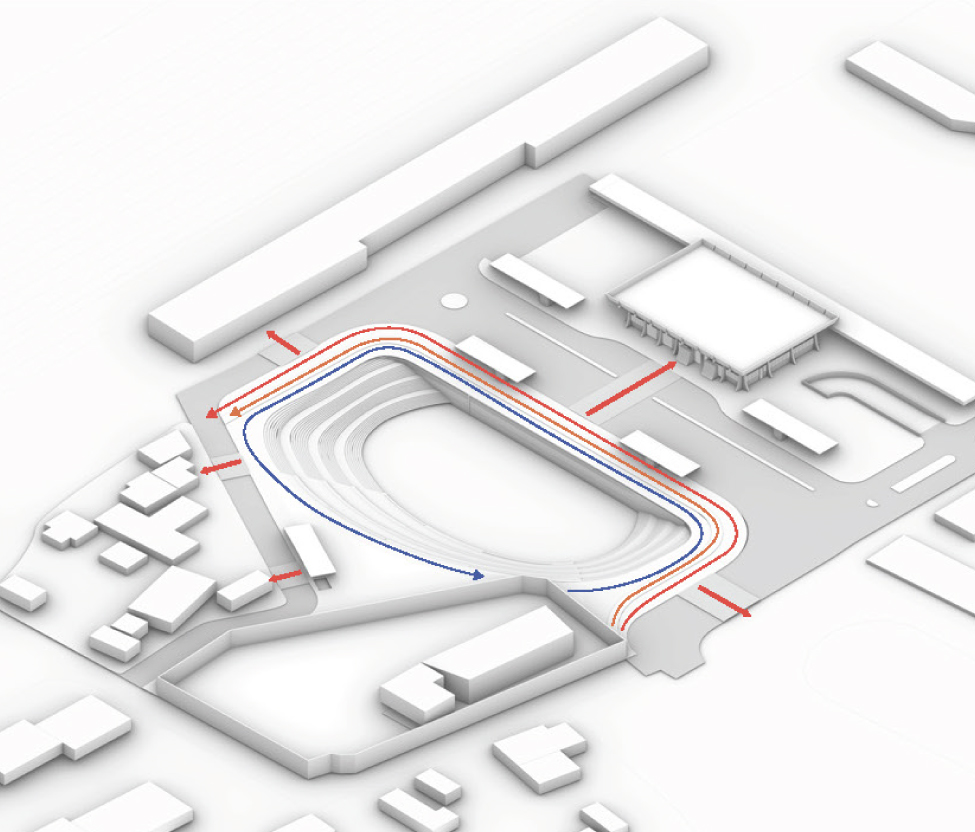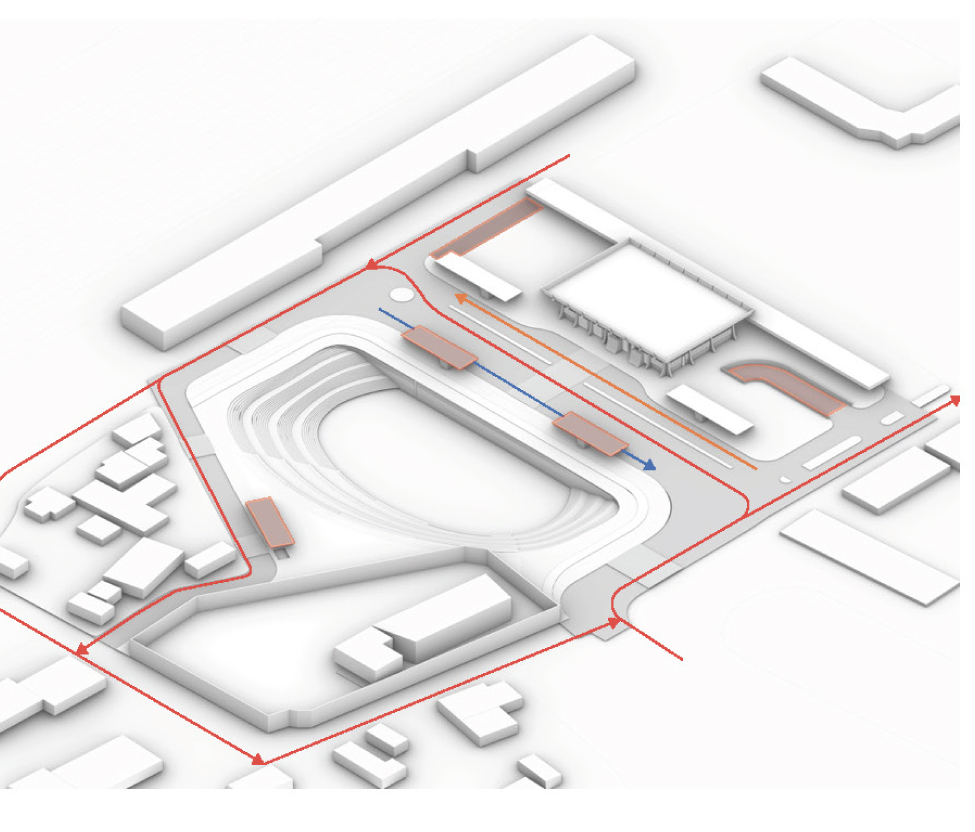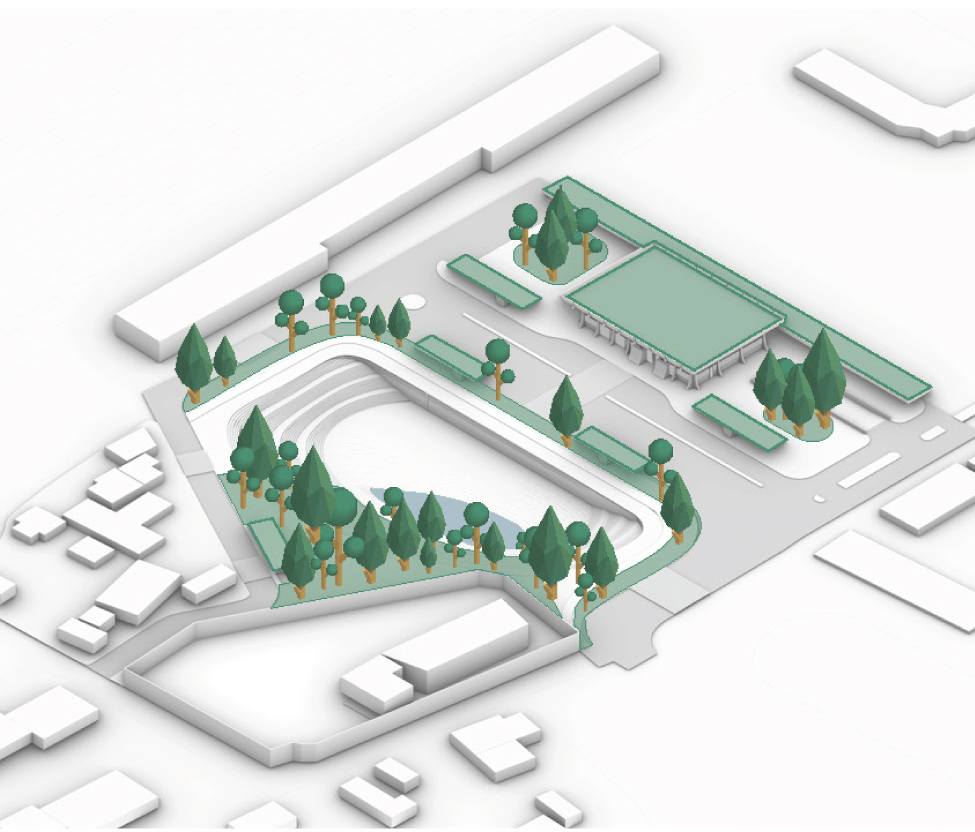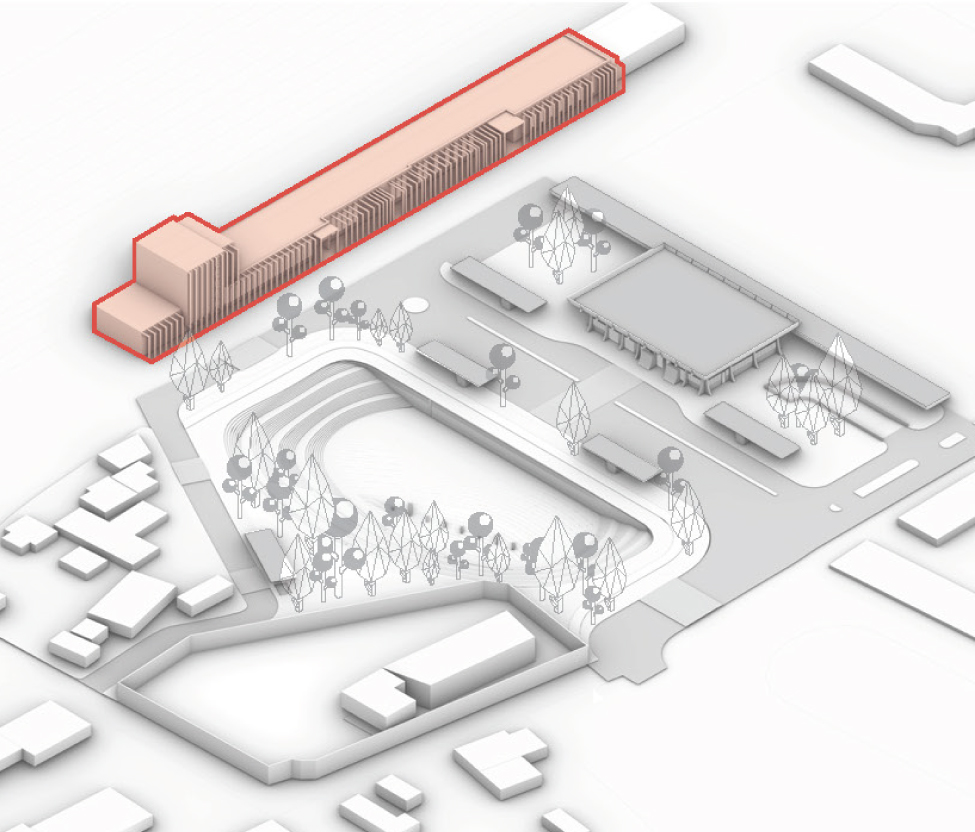 The site is cleaned off the existing vacant dwellings, and a depression is created on the land, mimicking a river basin. Cobblestone pavement, along the perimeter of the depression, create a 30km/h island.
A panoramic stairway, a sloping garden and under ground bistros arranged in a concentric manner. The arrangement solves the connectivity and enables communityinteraction.
A belt, composed of a bicycle and pedestrian lanes, embrace and protect the sunken piazza. Circulation is limited to the street level, in order to eliminate any conflict with the pedestrian. Water and greenery take over the piazza naturally.
The canopies of the bus stops and the bus station roof act as extensions of the piazza greenery. A light intervention to enhance the look and aesthetics of the railway station facade.
Sustainable Strategies Highlight 
The studio uses creative and innovative ways to implement sustainability in every design and project they create.
The new design of the Golootockih Žrtava square implements various sustainable ideas such as the usage of PV Panels that collect solar energy and transform it into renewable electricity; vertical cores as a public connection that guarantees accessibility, and implementing less toxic materials like cobblestones roads instead of asphalt ones.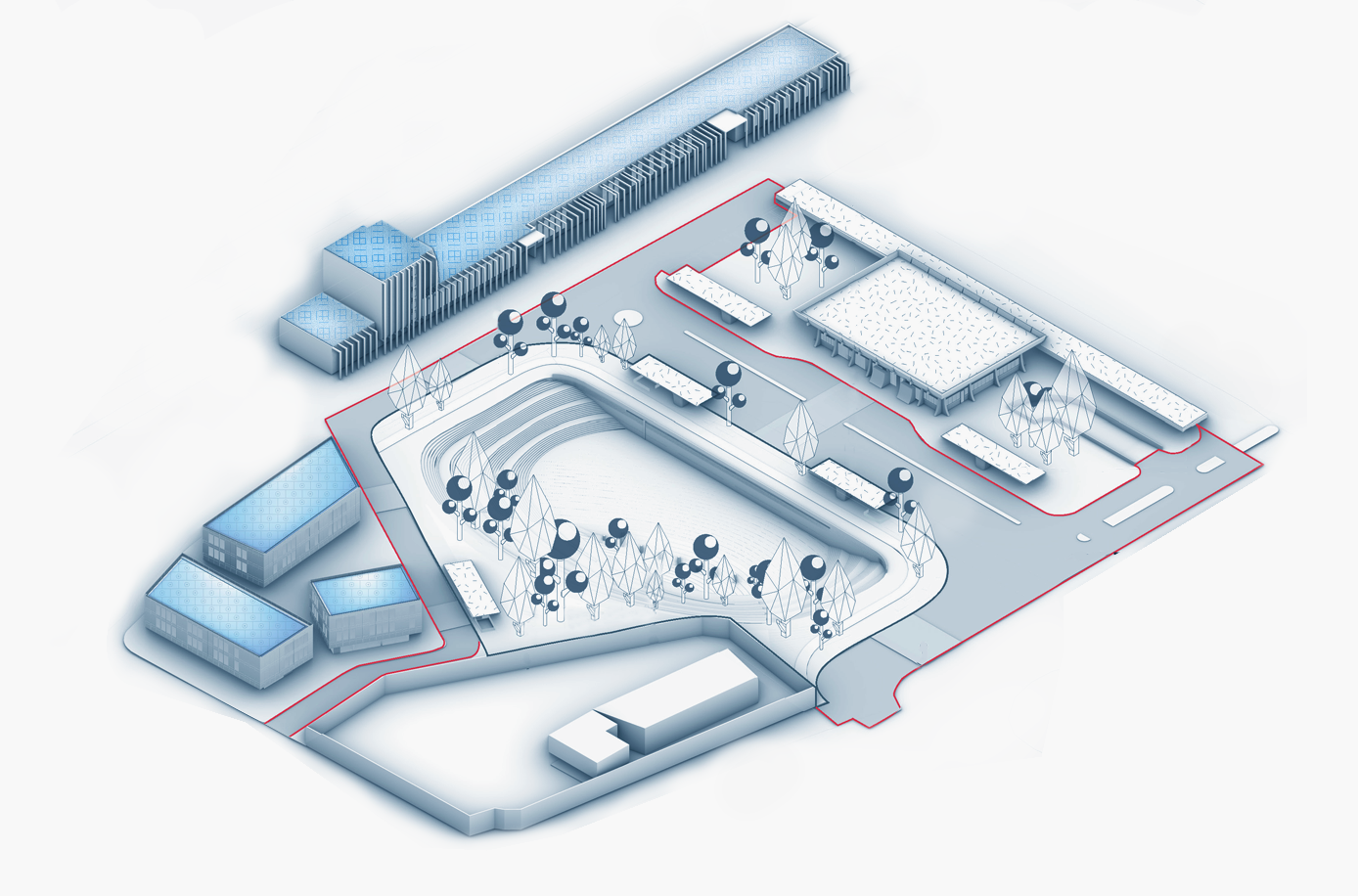 Reusing Construction Wastes