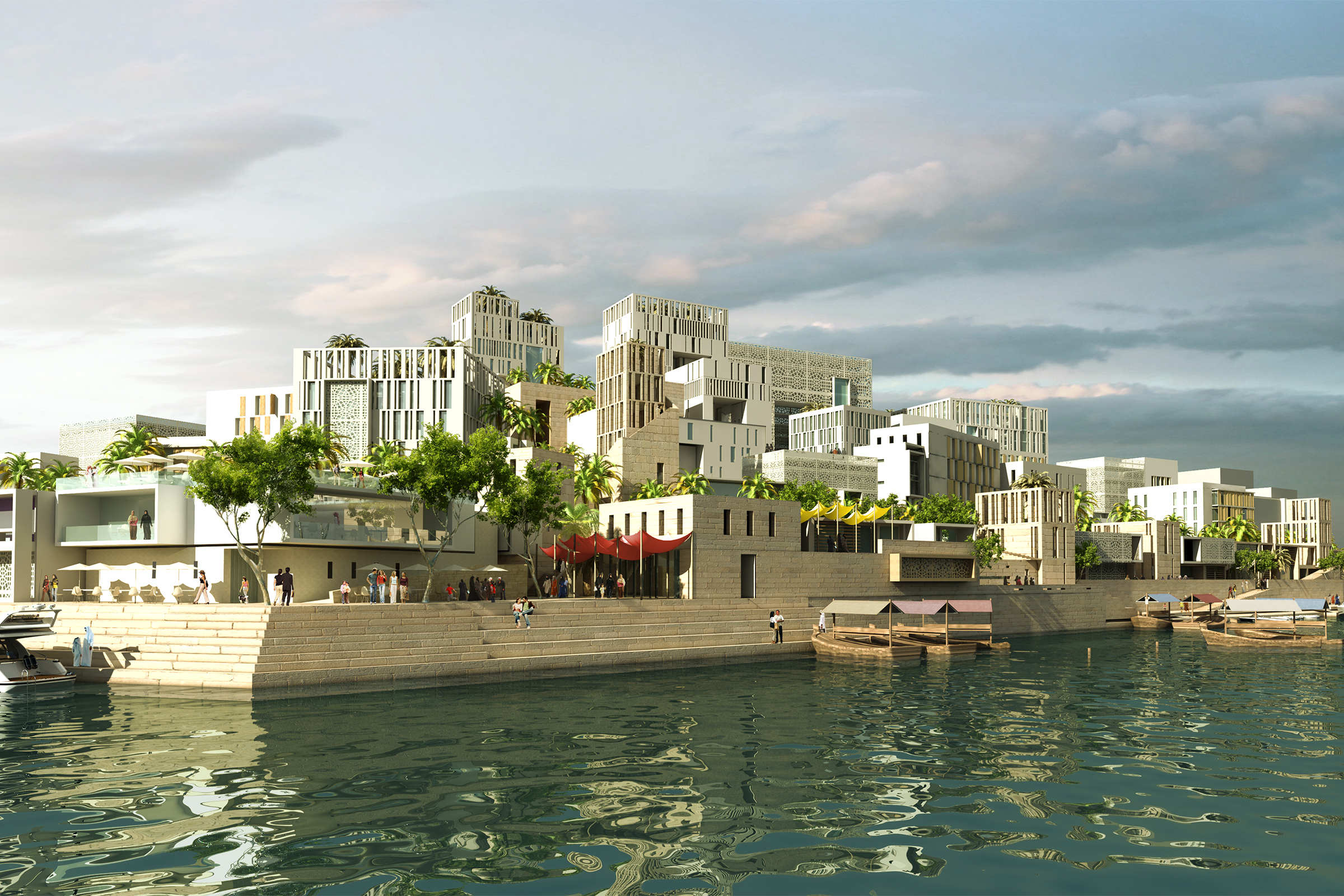 Madinat Al Soor
Location: Dubai, UAE
Client: Nakheel
Sector: Masterplanning, Urban Planning
Size: 1 million sqm
Scope: Masterplanning, Architecture. Engineering
The project was intended to become a landmark destination in Dubai as a world-class mixed-use development for residents, businesses, tourists, and visitors. The 1 million m² town aimed to be a sustainable and pedestrian oriented development for approximately 22,000 new residents.
RMJM embraced a vision and commitment for sustainability that exceeded the environmental standards for Dubai and achieved a design that influenced the way that the community would operate both socially and economically.
Located at the harbour entrance to Waterfront City, this project offered a dense arrangement of low-rise buildings that encouraged discovery of the many urban plazas, courtyards, canal system and waterfront spaces.
The human scale of the community would reflect in a design grounded in the Arabic architectural vernacular. The intimate street network and inter connectivity of spaces and landscape supported a pedestrian friendly environment for living.