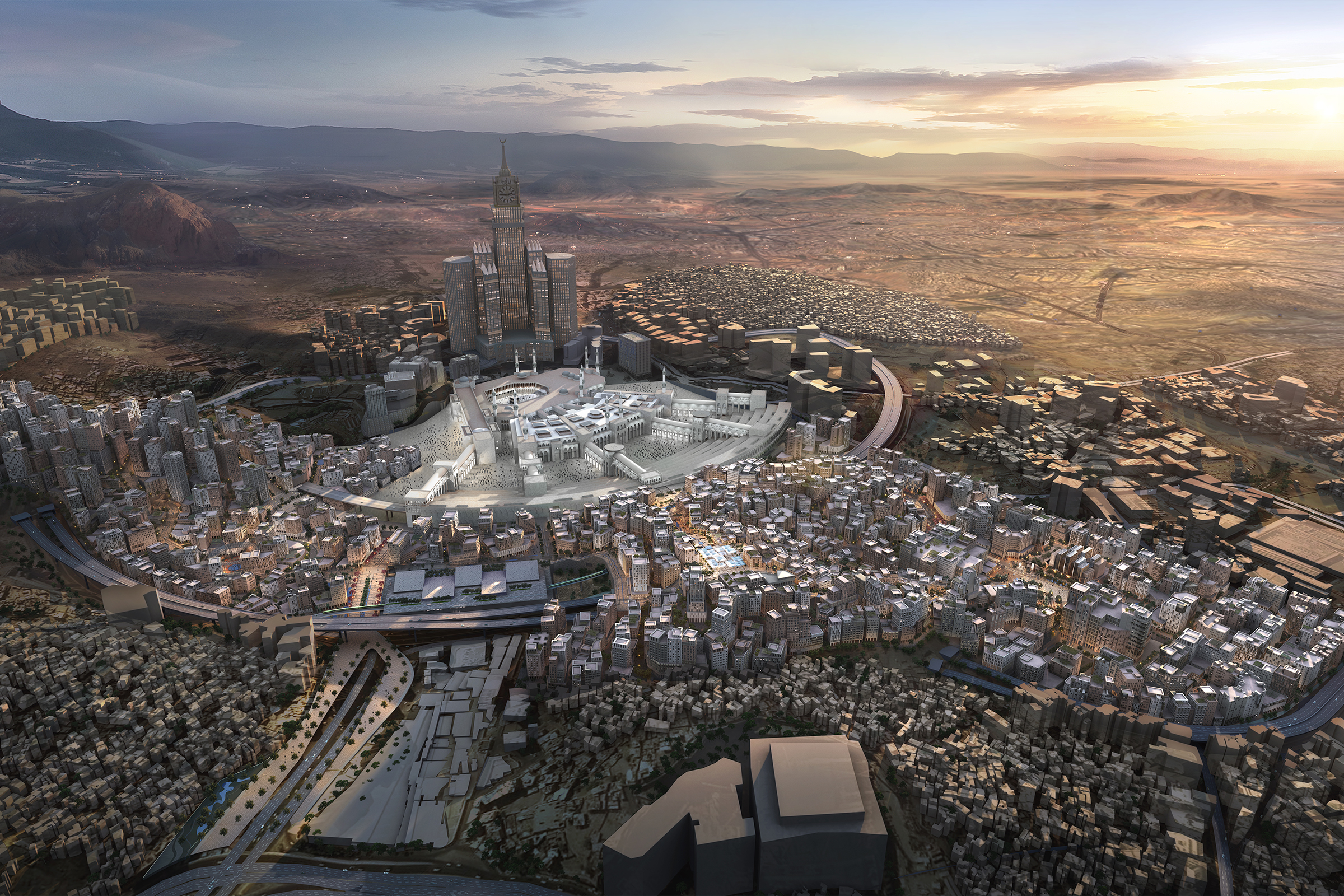 Makkah Library

Location: Makkah, KSA
Client: Confidential
Sector: Mixed-use
Size: Confidential
Scope: Masterplanning, Architecture, Landscape
RMJM approach was based on following the overall masterplan scheme with a series of broken masses in response to the pedestrian scale. Our team has proposed a number of safe and streamlined pedestrian routes to "enhance the movement during the 'Nafrah,' the ritual of moving from Mina to Haram and vice versa" during the religious Hajj.
RMJM proposed a set of horizontal slices creating ramps and stairs which connect three main usages of station. The design allows for a smoother transition from the plaza to the existing pedestrian bridge and the future pedestrian tunnel. The surrounding roads have either been bridged or tunneled so as to strengthen the pedestrian tissue.
Overall mass of the building is broken in response to the overall design approach of the masterplan. The result is a smooth transition between different scales.