Estimated reading time: 5 min
Hospital Construction: Green Design and Electrical Upgrades for the Renovation of Healthcare Facilities
The healthcare industry is in the midst of a massive transformation as it competes to stay up-to-date with emerging technologies and breakthrough treatments, which is currently being achieved by some, in outdated buildings. Healthcare is a need and not a want, and hospital renovation is a necessity to ensure these buildings are keeping up with those technologies. Renovation of pre-existing buildings presents a number of opportunities including improvements in care, serving community needs, ability to offer expanded services, and improves the hospitals bottom line.
The Problem
One of the ongoing discussions for decision makers of planning and building healthcare facilities, is whether to renovate a current facility to fit the ever-changing needs of patient care, or to build a new facility altogether. While both options are costly, new facilities are significantly more expensive, and in some cases, existing buildings are already in ideal locations, and have suitable space for growth and renovation.
Hospital facilities are stereotypically unpleasant and can feel unwelcoming which heightens stress levels in staff, patients, families, and other visitors, but it doesn't have to stay this way. While hospitals are expensive to build and to operate, renovating existing hospital buildings is an option that a number of facilities are considering.
A Visible Solution
Evidence-based or research-based design has become increasingly popular in recent years. More and more architects/designers are taking these findings into consideration when it comes to hospital construction and renovation. Research conducted by Roger. S. Ulrich was broken down into nine different categories which focus on reducing patients' stress, patient and staff safety, staff morale and productivity, and environmental sustainability. While these points may allude to the establishment of new hospital buildings, a lot of these factors can and should be a consideration for hospital renovation. These categories include:
Audio environments – sound absorbing ceiling, walls and flooring, equipment noise, and music.
Visual environment – natural light, nature views from windows, and artwork.
Safety – including air quality and ventilation, easy-to-clean surfaces, staff's visual access to patients, and ceiling hoists for lifting patients.
Wayfinding – including the building entrance, signage, floor plans and the information desk.
Sustainability – energy saving measures, waste management, and building materials.
Patient rooms – single vs. multi-bed rooms, patient control of light and temperature, and acuity-adaptable rooms to eliminate moving patients as their condition changes.
Family support spaces – comfortable waiting areas, overnight beds in patient rooms, outdoor gardens with seating.
Staff support and spaces – decentralised nurse workstations, easy accessibility to supplies and medications, comfortable break areas.
Physician support spaces – quality of meeting rooms, acoustics of operating rooms, and quality and location of workstations.
A Green Approach
It is no surprise that poor air quality is a serious threat to human health, causing problems for the respiratory system and cardiovascular diseases. Additionally, there is a large amount of energy that is consumed in a hospital which in turn leads to the greater release of toxic waste. This factor has become a serious consideration when designing and renovating healthcare facilities. In fact, a report by SBI energy has predicted that we will see a significant increase in the development of green building renovations.
The Leadership in Energy and Environmental Design (LEED) is a globally recognised rating system for the assessment of green buildings, and provides verification of a buildings green features. LEED certification means healthier public spaces and will result in less stress placed on the environment as it encourages energy efficiency and more cost-effective facilities. A large number of hospital administrators have partnered with designers and architects to achieve the LEED certification during and after hospital construction or renovation. Some of the measures being put in place to achieve this include energy-efficient lighting systems and medical equipment, and the use of tech-enhanced renewable energy systems. Additional efforts include incorporating more daylight and natural ventilation into the environment, and the use of water filtration systems for captured rainwater.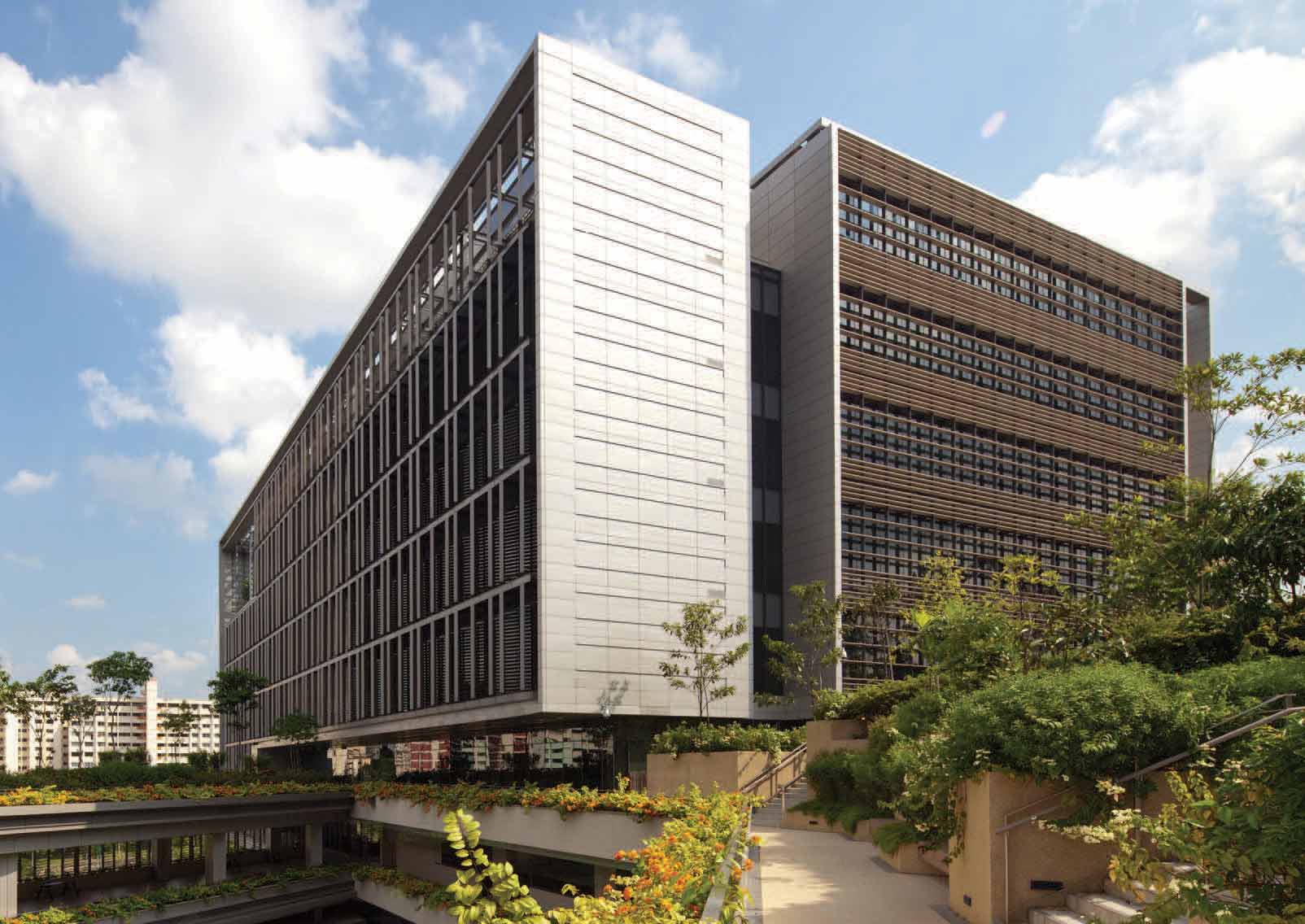 The Khoo Teck Puat Hospital in Singapore. Also known as "The Hospital in a Garden". A benchmark for green hospital design.
Modern Electrical Upgrades
Well-functioning, reliable, and up-to-date electrical systems are the lifeblood of any healthcare facility, and is one of the biggest factors to consider during hospital construction or renovation. Without a reliable energy supply all systems and utilities are at a standstill, making electrical power essential for the effective operation of health care, as unplanned shortages are not an option when life and death are on the line. A modernisation strategy needs to be put in place during the planning of electrical upgrades or installations in any healthcare facility. This strategy needs to focus on meeting growing electrical capacity and reliability needs while also achieving cost-effectiveness and ease of use. Take a look at some of the challenges and benefits of upgrading electrical systems.
Limited on-site support
With tightening budgets across the healthcare industry, hospitals are unable to have dedicated electrical engineers on their roster, and therefore sacrifice regular, proactive maintenance on equipment. Instead, they are operating with a more reactive approach and bring in third-party contractors when issues arise. This model is problematic as it increases the risk of spontaneous outages. A modern electrical system decreases the occurrence of random outages which ultimately saves the hospital time and money.
Maintenance needs
Old, medium voltage systems typically require maintenance every one to three years, and regular maintenance means that necessary medical equipment will experience frequent downtime – a major red flag in healthcare facilities. New, medium voltage technology can substantially reduce this concern as it typically only requires maintenance every 10 years meaning that costs are reduced and reliability is increased. Additionally, reduced maintenance means that there is less room for human error, removing the potential risks of further damage during the process.
Space efficiency
The ongoing need for space in healthcare facilities is a constant challenge, and modern electrical solutions have a significantly smaller footprint than technology from 5+ years ago. This allows easier storage of medical equipment, and potentially increases the ability to house new equipment. The smaller footprint of these modern solutions also means that it will easily fit into pre-existing spaces, and offers more surrounding space should maintenance need to be carried out – resulting in a safer environment for all.
Safe spaces
A hospital is one place where staff, patients, and visitors should feel safe, and reliable power distribution ensures that equipment doesn't just run smoothly, but safely. These safety considerations include up-to-date electrical certifications, immediate repairs to visibly noticeable faults, secure insulation of live wires, and educating staff on best practice of surrounding areas. Hospital construction and renovation allows the opportunity for designers and electrical engineers to take these safety considerations into account during the planning process.
Overall, the modernisation of electrical systems in healthcare facilities will have a significant impact on the safety and efficient operation of the world's most important service – healthcare. With the assurance of a safely operating facility comes peace of mind regarding personal safety, patient comfort and success, maintenance needs, and budget limitations/restrictions.
Our Expertise
RMJM Healthcare offers a unique cultural awareness to medical facility design and a deep understanding of the ever-growing need for reliable and sustainable healthcare environments. This is displayed in a number of healthcare sector projects, including the award-winning Khoo Teck Puat hospital – a world-class design that has set a benchmark for future green hospital design.
If you have enjoyed reading our thoughts on sustainable solutions for hospital construction and would like to learn more about the latest news and projects from RMJM, then sign-up to our newsletter.