Estimated reading time: 3 min
RMJM Dubai has appointed the accomplished executive and award-winning architect David Manfredi as Chief Executive Officer to lead the studio through its next phase of innovation and growth.
RMJM Dubai has been operating in Dubai and the MENA region since its establishment in 1971 and has provided full architectural and engineering services for many landmark buildings recognisable in both the UAE and wider world. Current projects include the award-winning Gate Avenue at DIFC, the outdoor entertainment venue for RAK Properties on Hayat Island, new hotels for the Hilton and Holiday Inn brands and Santiago Calatrava's observation tower at Dubai Creek Harbour, for which RMJM Dubai was appointed as the Executive Architect. Now under David Manfredi's leadership and looking forward to its 50th anniversary, RMJM Dubai will continue to tap into its unique ability to rapidly innovate and adapt to the market fluctuations and industry developments.
"There couldn't be a better time for David to join RMJM. We are very excited and sure that his vast experience in the industry will be crucial to driving RMJM into this new era", stated Peter Morrison, owner of RMJM.
Manfredi has more than 20 years' experience in delivering professional design consultancy services in the Middle East, Australia and Asia. Operating in a senior leadership capacity for well over a decade, he has worked on projects in the United Arab Emirates and across the GCC, Lebanon, India, Pakistan, China and Australia. He is experienced in connecting services to the market and into a global network which embraces the use of technology with its benefits for clients, staff development, design outcomes and project efficiencies. It's thanks to such a wide breadth of experience that he is sure to consolidate RMJM's name as the key facet of the region's developing fabric.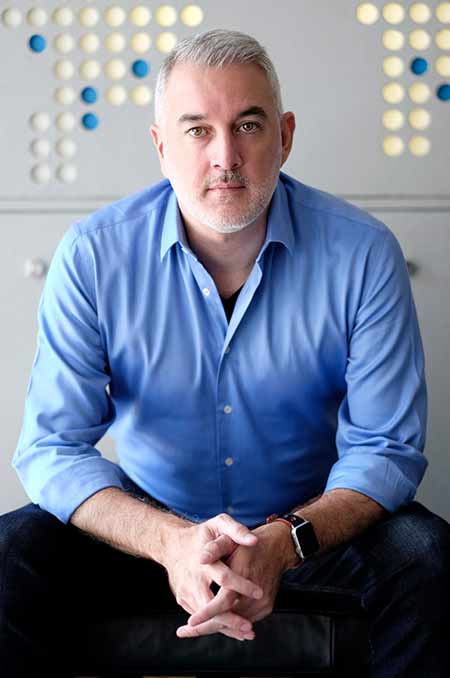 David Manfredi, RMJM Dubai's new CEO
Commenting on his new appointment, David stated, "I'm excited to join RMJM at this pivotal moment in the company's history. We have a tremendous opportunity to strengthen our local and global footprint, while continuing to bring our strong business values and service delivery to match the demands and rightly high expectations of our clients".
The appointment of new CEO David Manfredi is part of the long-term strategy for RMJM's growth in Dubai and the wider region and follows the significant decision made in 2016 to move the studio to its new office premises in the Dubai Design District. Manfredi took over from the previous CEO Raymond Park, who stepped down for personal reasons and has assisted Manfredi with the transition in the past few weeks.
David Manfredi is a Member of the AIA (the Australian Institute of Architects, formerly RAIA), the Royal Institute of British Architects (RIBA) and the UAE Society of Engineers.
Follow RMJM on Twitter, LinkedIn and Facebook for more company news and announcements.