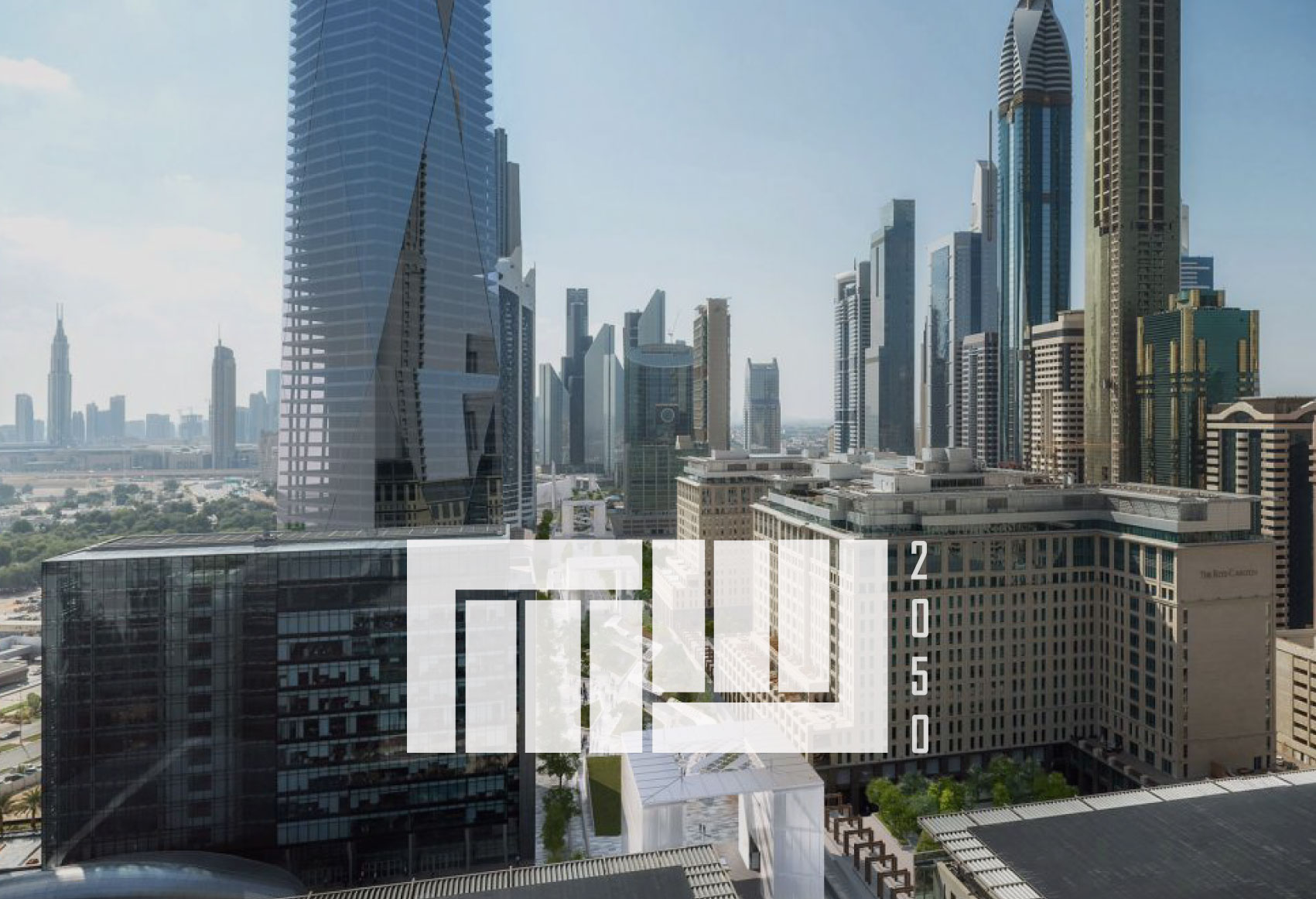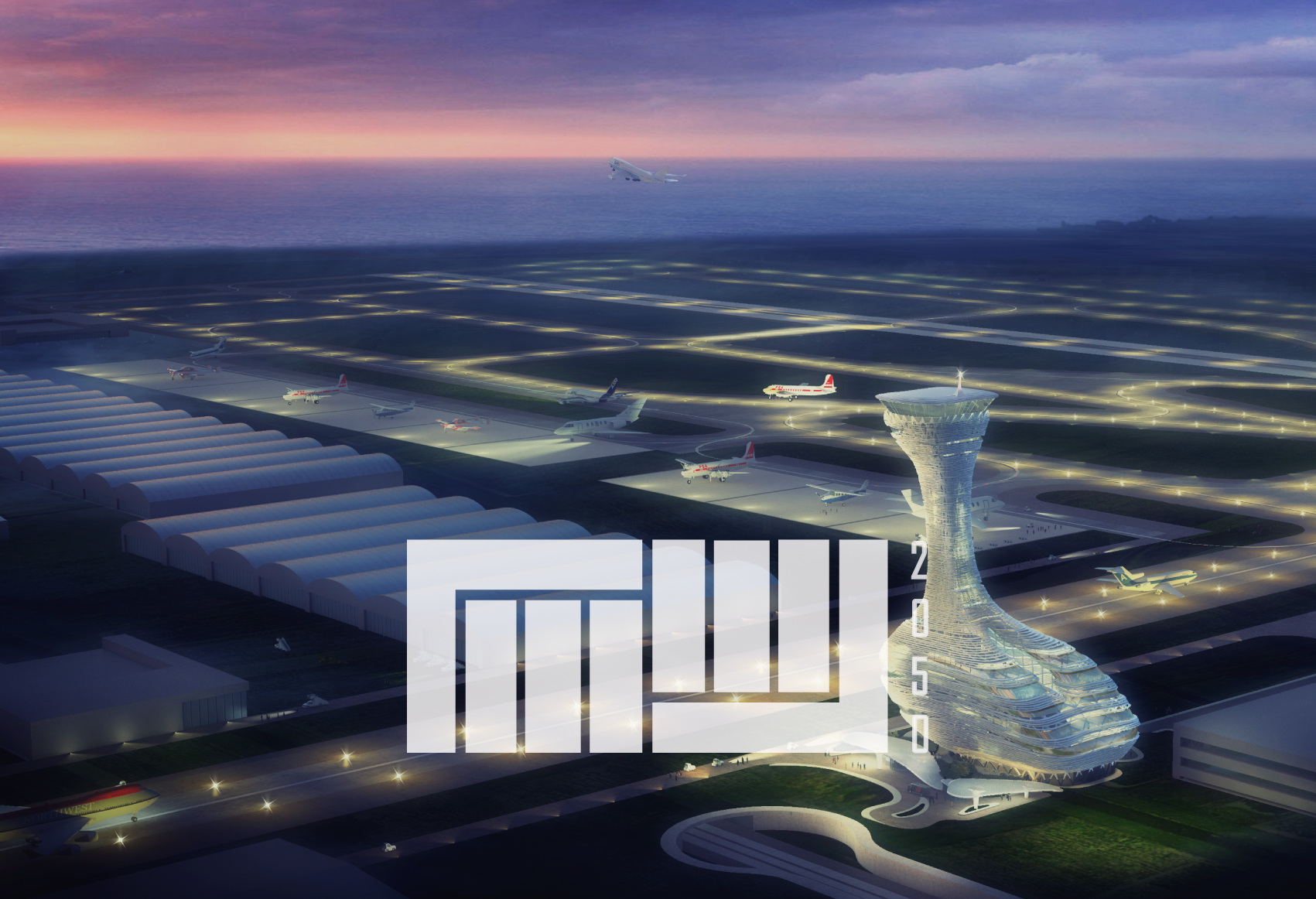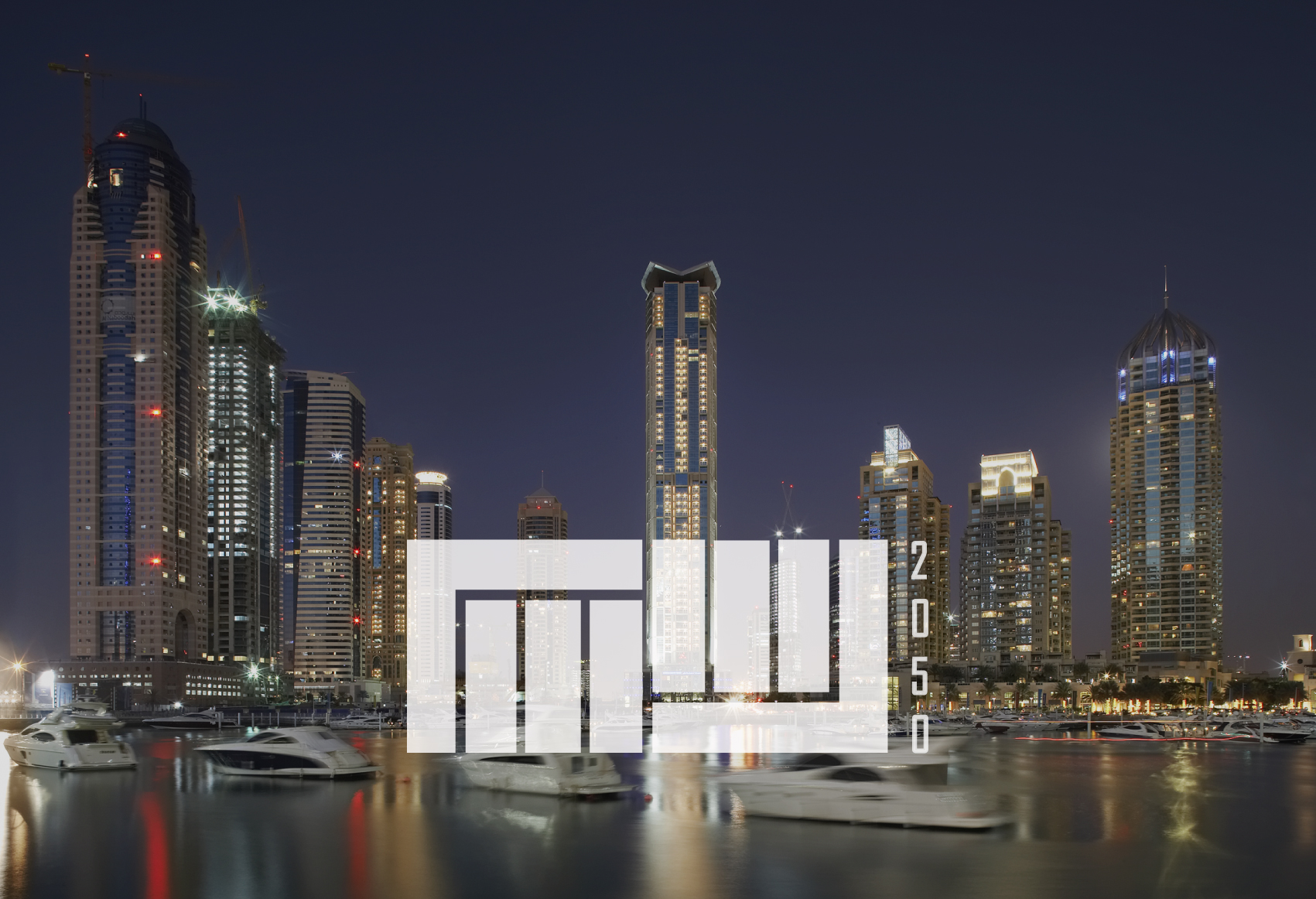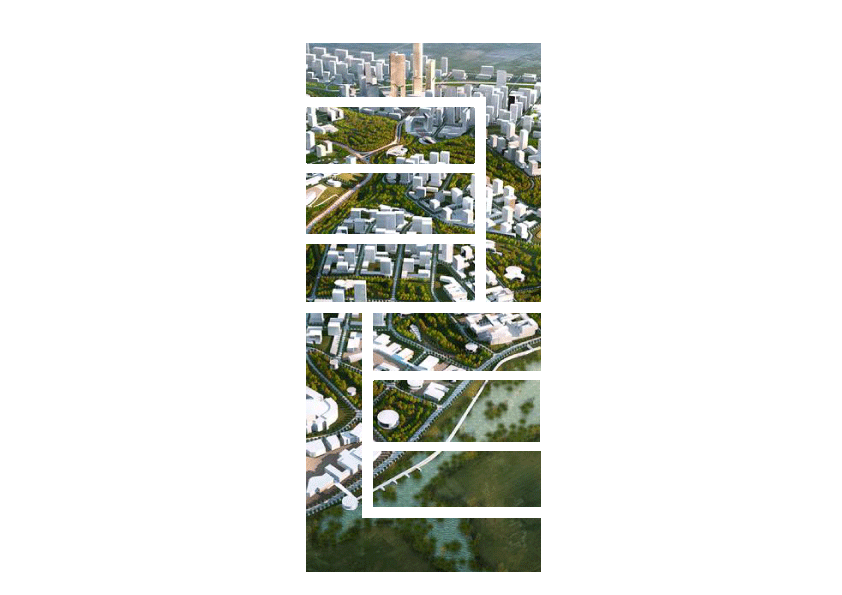 RMJM is one of the World's largest and most geographically diverse Architecture & Urban Design businesses.
RMJM 2050 is a division of RMJM comprising the best and the brightest minds from around the RMJM global family and focused on working with Governments and Governmental Organisations around the World on the preparation of smart, sustainable, competitive and resilient urban masterplans that are flexible and responsive to the changing needs of a coutries future developments.
Much of the focus of RMJM 2050 has been on China in the first part of the 21st Century where we have delivered multiple urban masterplans for many cities across China. Our focus has turned to Africa with the Continent in the midst of great change in the first part of this Century.
With the World's youngest population and drastic improvements throughout the Continent in terms of life expectancy which is expected to be on par with more developed parts of the World by 2050, never has it been more important to start to plan for the changes that these demographics will demand. RMJM 2050 is focused on working with Governments and Governmental Organisations across the Continent on preparing 2050 urban materplans that cater for these changing needs.
Each Urban Masterplan adopts a flexible, sustainable and competitive approaches to achieving a country of excellence
It seeks to optimize existing infrastructure investments; rationalise and integrate land use and transport; protect key economic assets and be flexible and responsive to the environmental challenges and constraints to the socio-economic transformations
Each plan identifies the desired urbanisation parameters, urban fabric and form, development staging and scale, in line with each country's economic growth and sustainability aspirations.
Find out more about RMJM 2050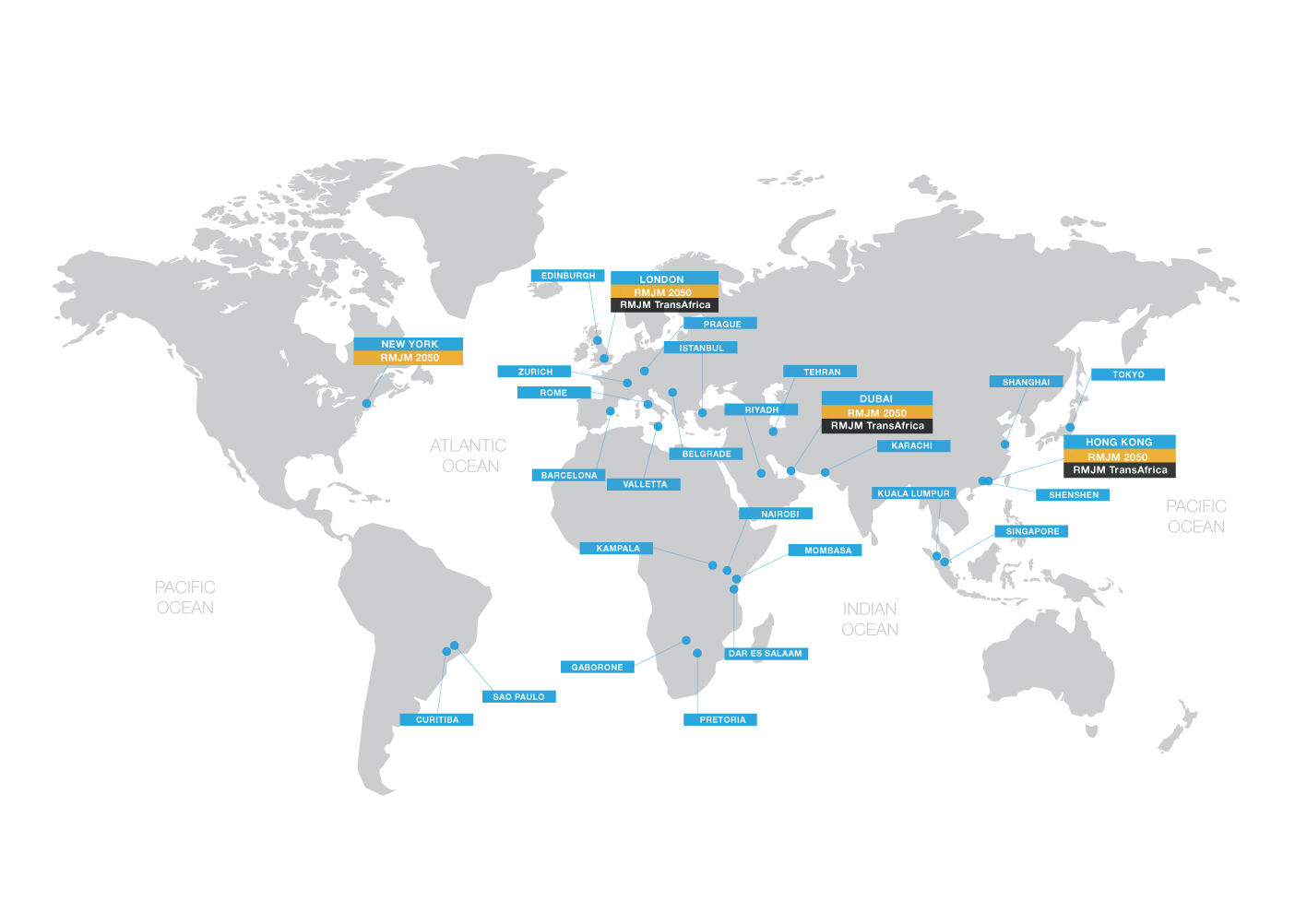 LONDON
RMJM 2050
RMJM TransAfrica
DUBAI
RMJM 2050
RMJM TransAfrica
HONG KONG
RMJM 2050
RMJM TransAfrica
Our Mission
Architecture is a manifestation and expression of our ever-changing world. As such, it must acknowledge and respond to the cultural needs, values and socio-economic developments of the country with which it interacts.
– Peter Morrison, Group CEO, RMJM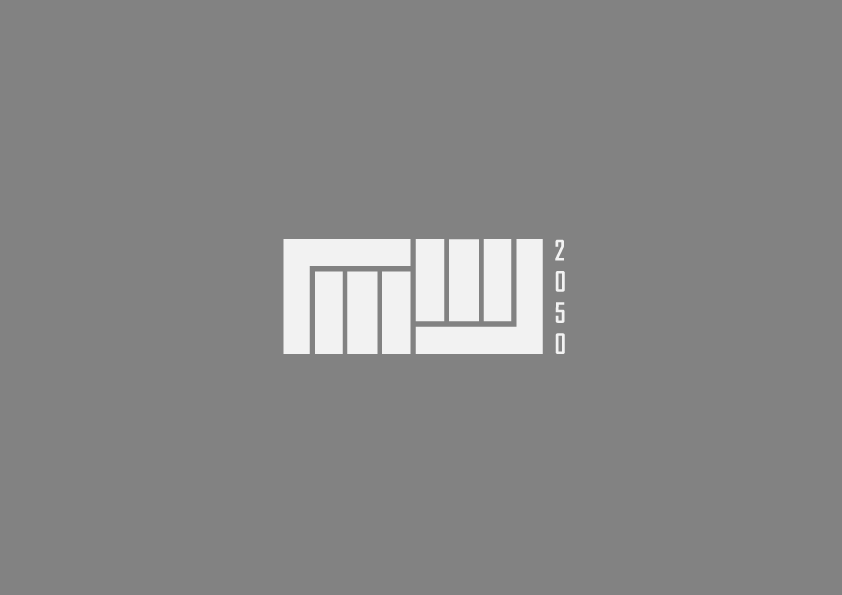 RMJM 2050 is a studio comprising the best and brightest minds from around the RMJM Global family focused on preparing smart, sustainable, competitive and resilient urban masterplans that are flexible and responsive to the changing needs of countries' future developments.
Each study that we undertake includes population growth forecasts and socio-political trends, and is inspired by the pan African vision: "An integrated, prosperous and peaceful Africa, driven by its own citizens, representing a dynamic force in the international arena", and its 2063 plan of how the Continent intends to achieve this vision. These studies could potentially shape the future developments of each country. This insightful analysis can provide Governments and decision-makers with a comprehensive tool to guide their countries' urban decision-making and development process as they move toward the achievement of the 2063 vison.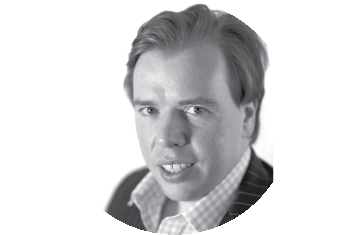 RMJM CEO, Peter Morrison, has successfully led the internationally renowned architecture firm for over a decade, and continues to grow the network every year. With his highly-collaborative leadership style, Peter has guided the firm in their efforts to develop award-winning designs that are highly sustainable, and most importantly, culturally sensitive. Although RMJM is known on a global scale, he prides himself on knowing that all designs being put forward respect and honour local influences, while exceeding clients' expectations. Peter's dynamic and strategic way of thinking is a testament to the long list of high-profile projects that RMJM have been involved in and is a large reason why RMJM will continue to grow and develop at its current rate. At the very core of his beliefs, Peter is dedicated to providing the most innovative solutions, changing the landscape of the architectural industry, and instils this in all members of the RMJM team.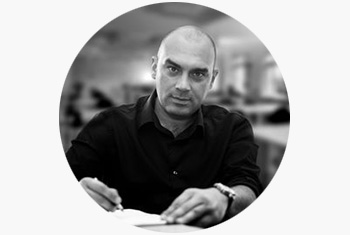 With extensive experiences in Scotland, Austria, Greece, Dubai and Malaysia, Sotiris Tsoulos is the Design Director of RMJM Dubai. Sotiris Tsoulos combines on-site knowledge and experience with the contemporary architectural principles of sustainable design, human scale and understanding of the Urban environment. He is a supporter of simple architecture, economical design in every respect and modularity. His portfolio ranges from large scale urban projects and Olympic Games arenas to archaeology, office buildings, hotels and housing. His experience includes designs for developments in numerous cities across Europe, Asia and Middle East.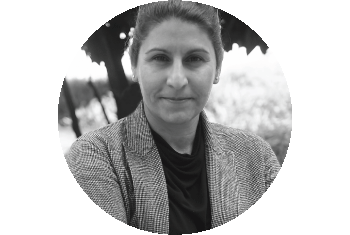 Despina Tampakopoulou joined RMJM with over 19 years of experience in a wide range of areas. She is a senior project manager, a sustainability expert, experienced in the design coordination and construction of numerous projects, including high rise residential, industrial, office, real estate, retail. Despina has the ability to handle multiple disciplines simultaneously and is particularly effective in work prioritization and distribution in all project functions, including management, design, procurement, construction, installation, maintenance. She is decisive and results-driven, especially in time schedule issues. She is a professional computer expert and HSSE oriented individual as well as a strong, methodical, persuasive team leader with excellent communication and client facilitation skills.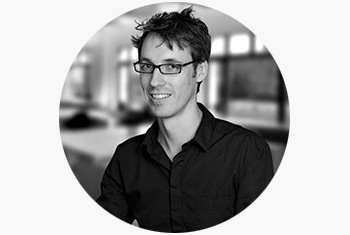 Neil van der Veen joined the RMJM family in 2004. Neil's innovative vision matches that of RMJM and through his role as Principal for the firm he has played a key role in the management and mentoring of a diverse team of designers. Based in Dubai, Neil has built up a remarkable portfolio of projects ranging from the design of residential master plans to large-scale, high-end mixed-use developments. His experience includes designs for developments in numerous cities across the Middle East. Neil has a varied design portfolio, ranging from the design of residential or cultural masterplans to large scale, high-end mixed-use developments in the hospitality, commercial and residential segments. He is a strong advocate for sustainable urban environments that make use of high density, pedestrian-accessible, mixed-use developments.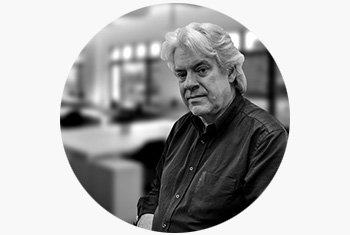 With over 25 years worth of international experience, Ken Kerr is RMJM London Director. Ken worked on multiple major projects across the UK, CEE, Asia and Middle East. As a practiced Architect and Interior Designer, he has a considerable UK and International track record in delivering often complex, time critical projects for demanding clients. He is experienced in managing and leading embedded, multi-disciplined projects including Airport Terminals, Mixed Use Developments, Shopping Malls, Commercial Buildings and Masterplanning. Ken is a strong team leader that is committed to the development of appropriate, coordinated, integrated and delightful design solutions. This is led by a firm belief in the power of fully integrated design teams as a cost, quality, functional and time effective solution.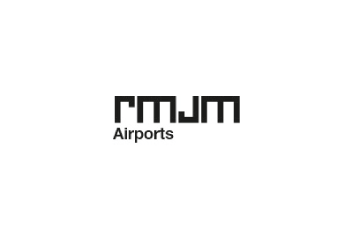 With almost 25 years of experience, Gilles Masselot offers unmatched expertise in the design of large scale airport projects. Working mostly in France and the Middle Eastern region, he is disciplined in a range of roles within the design process including project management, planning, design, construction, commissioning and operation. While his multi-disciplinary proficiency may be notable, Gilles excels specifically within leadership roles, and his remarkable career is a testament to this. He has developed these skills whilst working on prominent projects that include the master plan of a military airbase, terminal space program, and land-use, among others. Gilles brings a passion for collaboration and high-end design to every client, exceeding expectations and setting benchmarks within the industry, making him an ideal fit within the RMJM team.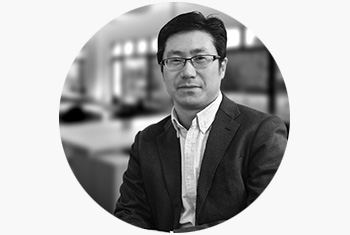 With over 20 years of experience, RMJM Shanghai Regional Manager, Jiehe Qiu brings an incomparable amount of knowledge of Urban Design to the team. The skills that set him on such a successful path, were honed at Tongli University, where he received his Masters in Urban Design. Additionally, Qui holds a Senior Engineer qualification, and is also a registered planner. Qui has had a very long and prosperous career which began in his role as a Senior Planner for the Shanghai Urban Design Research Institute, which led to him studying and working in Canada in the early 2000's. Qui's client-centred approach, and unparalleled know-how make him an asset to the RMJM team.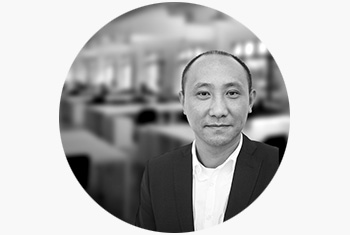 Yang Hua is the CEO and Principal of RMJM Shenzhen. He holds a PhD in Architectural Design and Theory, as well as being a Class-A Registered Architect. As a registered senior planner, Dr Yang has comprehensive experience in focusing on the development of complex urban designs. Professor Yang also has an extensive understanding of the harmonious combination of architecture within urban spaces. His wide professional experience includes a number of sectors including high-rise towers, commercial, mixed-use, residential, education buildings as well as urban design, master plan and transport design.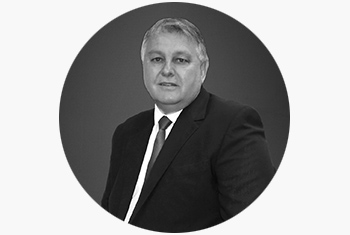 A civil engineer by profession, Marius is registered as a professional engineer with the Engineering Council of South Africa. He also has 20 years experience in the construction and engineering sector, with previous roles comprising managing director, CEO and executive chairman positions. Marius has a proven track record of increasing turnover, rebranding and repositioning, along with winning prestigious business awards, such as the Sunday Times Top 100 Companies Award, which he won with Basil Read two consecutive years in a row. Over the years, Marius has consistently shown forward-thinking business acumen and instills confidence in staff and investors, both of whom know that they are in safe hands.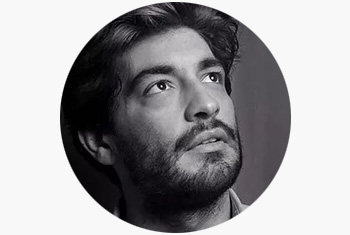 Luca Aldrighi has over 10 years of internationally recognised experience. His well-rounded portfolio has seen him work across a number of sectors including, aviation, healthcare, and hospitality. He is involved in leading concept development, advancing design concepts, and successfully leads teams during the generation of ideas and proposals. His unrivalled approach has seen him deliver solutions that exceed expectations, and set benchmarks that will stand the test of time. More impressive than his ability to over-deliver, is his passion for building and maintaining positive, long-lasting relationships with clients, contractors, and all other stakeholders. His ongoing commitment to excellence and innovation perfectly represents RMJM's ethos, and will no-doubt see him produce award-winning designs for years to come.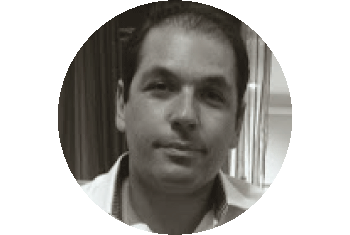 Pedro Gaspar specialises in the development and coordination of large projects on an international scale and focuses on airport, industry, and healthcare projects. With almost 20 years of industry experience, Pedro brings a holistic approach to every opportunity, and uses his extensive knowledge and expertise to ensure that each development is perfected from start to finish. Pedro has worked on a long list of high-profile projects where he has been involved in various phases of the overall design. From masterplanning to the coordination of all works, he has proven himself to be an industry leader for the design process of airport design, and supports RMJM's global network of studios by collaborating with our other architects on a number of projects.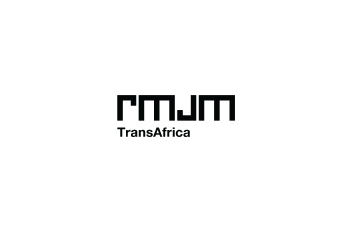 The RMJM 2050 team will work closely with RMJM TransAfrica, an urban design group focused on integrating plans for the TransAfrican Highway Network with the 30 year vision of all countries within the African Continent.
Madinat Al Soor
Location: Dubai, UAE
Client: Nakheel
Contract Value: Confidential
Scope: Masterplan
Completion year: 2003
Madinat al Soor is a sustainable, modern complex of approximately 22,000 residents. Remaining true to the vibrant culture of Dubai, the master plan of Madinat al Soor promotes an energetic, pedestrian-geared environment.
The organization of the city is particularly given over to the integration of open spaces—walkways, plazas, bridges, gardens, and courtyards—into the urban landscape in an endeavor to maintain the vitality indigenous to traditional Arabic settlements.
The name "Al Soor," or "The Wall," originates from the development's most prominent feature—a large wall element on the western edge of the site. However, the structure is just one of the elements whose influences distinguish Madinat al Soor as a precedent-setting project. While referencing schemes typical of classic Arabic architecture, Madinat al Soor is nevertheless also a frontrunner in modern sustainable technology and masterplanning in the region; the design incorporates a variety of sustainable techniques, with an emphasis on passive solar shading and siting geared toward capturing cooling breezes.
Capital Centre Masterplan ADNEC
Development-Phase 4
Location: Abhu Dhabi, UAE
Client: ADNEC
Contract Value: Confidential
Scope: Masterplan
Completion year: 2008
This 152-hectare concept masterplan for this Eco-Smart City in Langfang is sustainability-oriented. The concept masterplan is defined as a main focus that Langfang is to be the "City of Life" with five major interventions that combine to bring the lives of people and nature together, which are to restore water balance with wetlands and blueways.
Metropol
Location: Istanbul, Turkey
Client: Confidential
Contract Value: Confidential
Scope: Masterplan
Completion year: 2010
In 2010, RMJM won the design competition for the iconic Mixed Use Development in the East Atasehir District of Istanbul with a design that encapsulates the characteristics that make the city so unique: its relationship to its landscape, its rich cultural diversity and its idealistic tradition. The development comprises three towers; one residential, one office and one mixed use supertall tower; and boasts high end Boutique retail and a 2 level retail mall. This project expands on RMJM's current work on the Varyap Meridian area of the site and forms a key element in the development of the wider Atasehir Central Business District & New Financial District.
Gazprom City Masterplan
Location: St Petersburg, Russia
Client: Gazprom
Contract Value: Confidential
Scope: Masterplan
Completion year: 2012
RMJM has been appointed to design the new Gazprom Group headquarters and business centre on a 17-hectare brownfield site at Lakhta, St Petersburg. The 330,000m² complex includes commercial office space as well as retail, leisure and residential developments.
Tony Kettle and his team have spent more than three months revising their original design, originally proposed for the Okhta district of St Petersburg, to create an iconic building and masterplan that will revitalise an area of former industrial land 12kms from the city centre on the coast of the Gulf of Finland.
The tower design is the natural evolution of the RMJM concept previously proposed for the Okhta site, a design inspired entirely by the city of St Petersburg with its baroque architecture and water filled canals, with the changing form of water to ice, from soft organic freeform to angular crystaline geometry.
The design stage of the project will be completed in 2012 and the first phase of construction will be funded by Gazprom Group. Investment for further phases of the project will be shared between the Gazprom Group and private investors. It is hoped that the complex will provide a blueprint for future sustainable design across Russia.
Lang Fang Masterplan
Location: Lang Fang, China
Client: Langfang Aomei Real Estate
Development Co.Ltd
Contract Value: Confidential
Scope: Masterplan
Sited between Beijing and Tian Jing, Lang Fang is a two-phase masterplanning project that challenges the conventional ideas of urban design. The inspiration for the design originates from images of cracked glaciers with the cracks forming the road network and pathways and the glacier pieces forming islands with accommodates an array of uses. Once completed the Lang Fang project will provide new residential communities and a cultural hub that will become the new center of attraction for the CBD.
Dubai International Exhibition
& Convention Centre
Location: Abhu Dhabi, UAE
Client: Dubai Municipality
Contract Value: Confidential
Scope: Masterplan
Completion year: 2003
RMJM were commissioned as lead consultants for the new Dubai International Convention Centre. The development incorporates a multi-use exhibition hall which can cater for seated events with up to 6,500 people. The whole development includes a 14 storey office tower, 7 storey car park, 2 hotels and a public 650m long internal concourse that unifies the whole convention centre and exhibition complex. The facility opened in April 2003 for the IMF World Bank Conference.
Algiers Harbour Masterplan
Location: Algiers, Algeria
Client: Confidential
Contract Value: Confidential
Scope: Masterplan
Completion year: 2009
RMJM's brief was non-prescriptive in terms of accommodation but the size of the site created a new city district and required a full range of accommodation and supporting functions including transport and infrastructure. Re-establishing the relationship between the city and the sea was a key requirement of the brief as well as re-establishing the location as a vibrant destination.
The site is a large expanse of the waterfront area covering an area of approximately 70ha (this includes reclaimed land within the proposal). It also includes a large harbour area, currently predominantly industrial in nature, overlooked by historical residential buildings.
The brief also called for the refurbishing of some existing elements such as the large extent of arcaded storage volumes running along the length of the site at harbour level as well as reconfiguring some of the existing road layout to deal with existing congestion. The large parking requirements are predominantly dealt with below ground level.
The proposed development is a mixed use scheme comprising residential, retail, office, hotel and cultural buildings sub divided into sub-districts of residential quarter, office quarter, an exhibition centre, a marina, a retail area and a transport hub. Ground/first floor level retail/ café/restaurant also extend throughout much of the development.
Find out more about RMJM 2050