Estimated reading time: 5 min
This article is part of a mini-series that discusses how some aspects of architecture and design will shift after the Covid-19 pandemic.  In this thought piece, our first guest, Luca Aldrighi, RMJM Milano's Design Director, reflects on the future of hospital design.
Thoughts on a Pandemic: Designing Hospitals for the Future
One of the questions that has emerged over the last few months asks how we create healthcare environments that function for the community as much as they do for medicine. How to encourage patient recovery while keeping building construction and maintenance costs low is a task that architects are going to need to consider more carefully in the coming months and years.  
Adaptation One: The Shipping Container Solution
The current COVID-19 pandemic has revealed the fragility of global health services and has also shed on how underprepared we have been around the world for an outbreak of this nature. Hospitals simply have not had the capacity to treat and care for the number of patients catching coronavirus while also performing their normal and routine care. As a society, we have discovered three major factors in which our healthcare systems are struggling: people, money and space. As architects and global citizens, it is our responsibility to work out how to address the sudden heightened need for hospital infrastructure, both in the immediate future and as a long-term solution, to better prepare us for future outbreaks.
There are obvious costs involved with the creation of brand new hospital infrastructure, especially for buildings that may not always be required. To address this, architects might embrace the technique used in projects such as Qatar's 450,000 sqm Ras Abu Aboud football stadium. The stadium is being constructed using shipping containers and modular building blocks that are going to be repurposed after the country hosts the 2022 FIFA World Cup.  The ability to quickly construct sanitary medical spaces that can easily be adapted to the needs of the community has proven to be vital over the past months. Embracing modular construction both for additional hospital buildings during times of crises and for new hospitals in their entirety could be a way to be better prepared for future national and international health crises.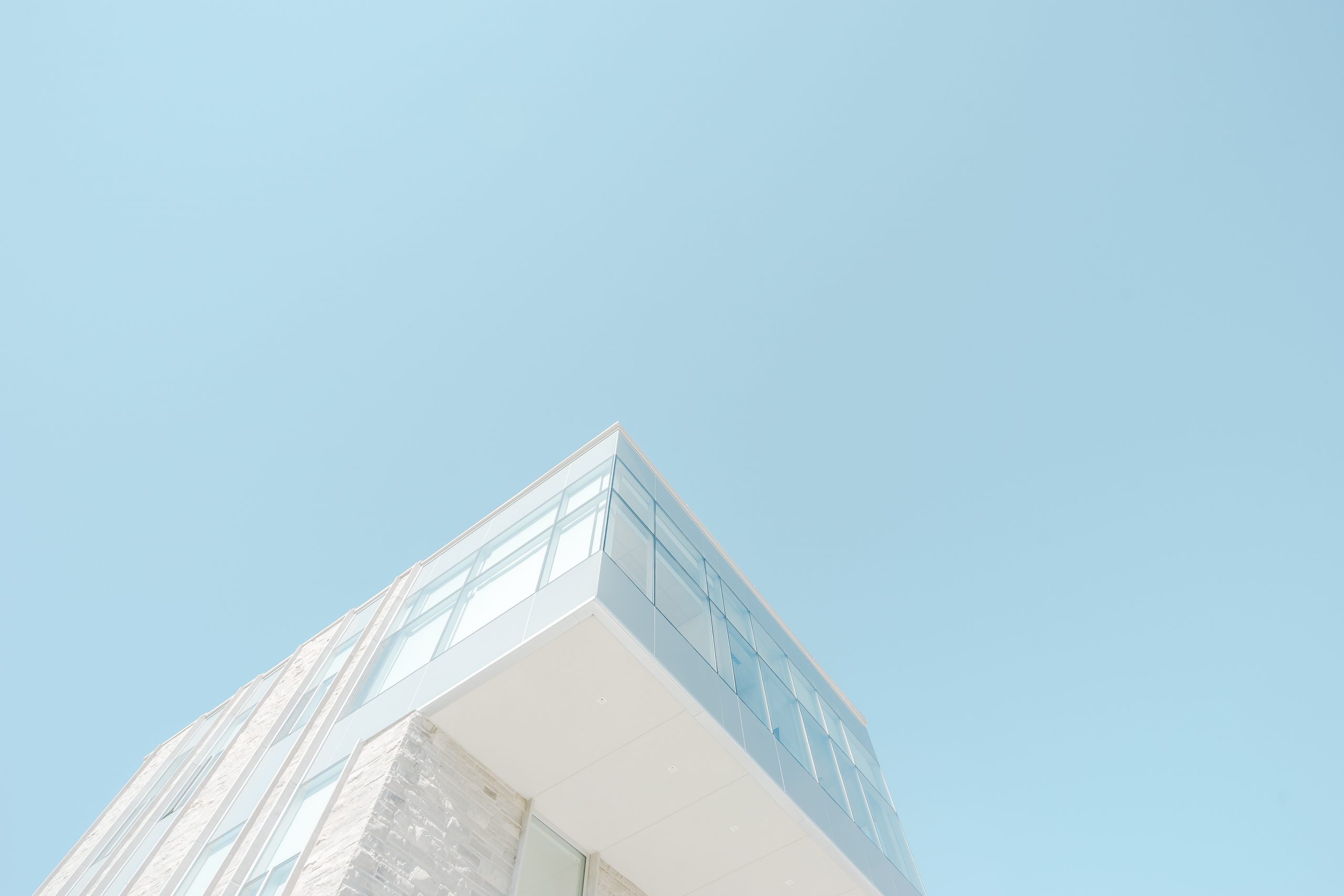 Shipping containers construction provides clear dimensions for space, can be safely stacked to significant heights, can be built anywhere and are relatively inexpensive. With shipping containers, there is little to no excavation or groundwork required which reduces the time of construction while also keeping economic and environmental costs low. With an estimated 500,000 abandoned shipping containers around the world, it is also a readily available resource, meaning that once again the time required to retrieve it and begin construction is relatively low. These factors can make all the difference during the early days of a global health crisis. Shipping containers go up fast and come down easily, making them a strong contender for temporary healthcare infrastructure.
Adaptation Two: The Monoblock/Pavilion Hybrid
Traditionally hospital design falls into one of two categories: pavilion design or monoblock hospitals. Monoblock hospitals are just that, the entire hospital infrastructure in one big tower block. This avoids the high costs of creating all of the external infrastructure and management of large pavilion hospital sites, but it doesn't create a particularly positive recovery environment for patients. Conversely, the pavilion hospital is normally a collection of buildings each with central courtyards and a lot of outdoor areas. This creates a much more positive recovery experience for patients but it is far more expensive to construct and maintain, and it creates inefficiencies in the movement of people and resources around the hospital.

An adaptation we might see as we emerge from the current pandemic is a hybrid of two traditional hospital layouts that incorporates the efficiency and logic of the monoblock hospital with the positivity and comfort of the pavilion. We can achieve this by embracing more underground structures. Below ground-level would be where the medicine happens. Under the ground-level of the hospital would see a huge network of hospital infrastructure entirely connected without having to leave the building. Multistorey car parks could be constructed underground to reduce the space required for car parks above ground. An underground Emergency Room entrance dedicated for emergency service vehicles would mean that ambulances would not have to battle with cars and other roadblocks (both figuratively and literally) when bringing patients to the hospital. 
Throughout the underground level/s, elevators and stairs could lead doctors and patients above ground to the pavilion structures. Unlike the underground level/s, above-ground buildings are a collection of separate structures that are connected through both the underground level/s and through the occasional sky-bridge. These buildings can house patient wards, administrative buildings and other services that are not linked directly to medical treatment. Their purpose would be to create comfort and encourage positivity, which are important factors in health and wellbeing, especially during recovery. Surrounding the pavilions would be extensive green spaces and landscaped gardens designed for patient recovery and rehabilitation. By moving all transportation and important medical infrastructure below ground level, the pavilion spaces are clear, clean and free. 
Much to Consider
Our task doesn't end simply at the creation of physical buildings. We must also address how we improve the experiences of those inside the hospital, both medical staff and patients. The key to this may be in investing in technological integrations in the design so that those people in quarantine, isolation or intensive care can maintain regular virtual contact with their loved ones. Perhaps we focus on how to improve the sustainability of these buildings that traditionally have incredibly high energy consumption by harnessing the kinetic energy of cars on the site to power certain facilities. Whatever the future hospital might look like, it won't come from a single healthcare project. This architectural revolution will be built brick by brick.