The Council on Tall Buildings and Urban Habitat (CTBUH) has named two of RMJM's most iconic buildings as 2021 Awards of Excellence winners.
Zhuhai Tower designed by RMJM RED for Huafa Group won Best Tall Building 300-399 meters Award of Excellence. Completed in September 2017, the Zhuhai St. Regis Hotel & Office Tower made headlines across the world for its exuberant, stylish and harmonious design. This project is part of the Zhuhai Shizimen Central Business District, a complex that sits on a coastal site of 26.96 hectares. In terms of energy saving, the development was designed based on principles such as orientation and shading to lower energy consumption throughout different solar cycles.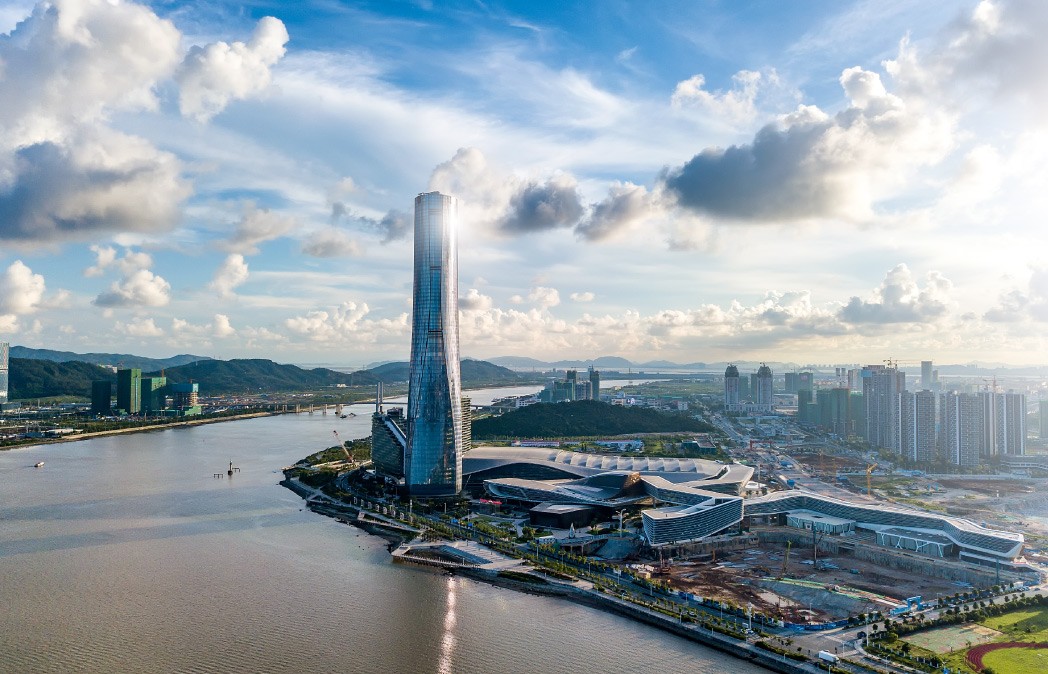 The Lakhta Center won Best Tall Building 400 meters and above Award of Excellence, Construction Award of Excellence, Structural Engineering Award of Excellence and Façade Engineering Award of Excellence. Sitting at 462 metres tall, the Lakhta Centre is the tallest building in Europe and will serve as the headquarters for global energy giant, Gazprom. The Lakhta Centre's design was inspired entirely by the city of Saint Petersburg with its baroque architecture and water-filled canals, with the changing form of water. The building has recently received a LEED Platinum certification from the U.S. Green Building Council and is considered of the five most environmentally friendly skyscrapers worldwide.