Estimated reading time: 4 min
In recent years, a movement towards a concept most commonly referred to as 'Universal Design' has grown in frequency – seen in the design of buildings, products, services and other facilities. It refers to the creation of buildings, products, and environments that are accessible and usable by everyone, regardless of their physical, cognitive, or sensory abilities. As designers in the contemporary world, it is not only crucial to incorporate these principles in order to create buildings that are inclusive and accessible to all, but to also understand the importance of designing architecture with universal design.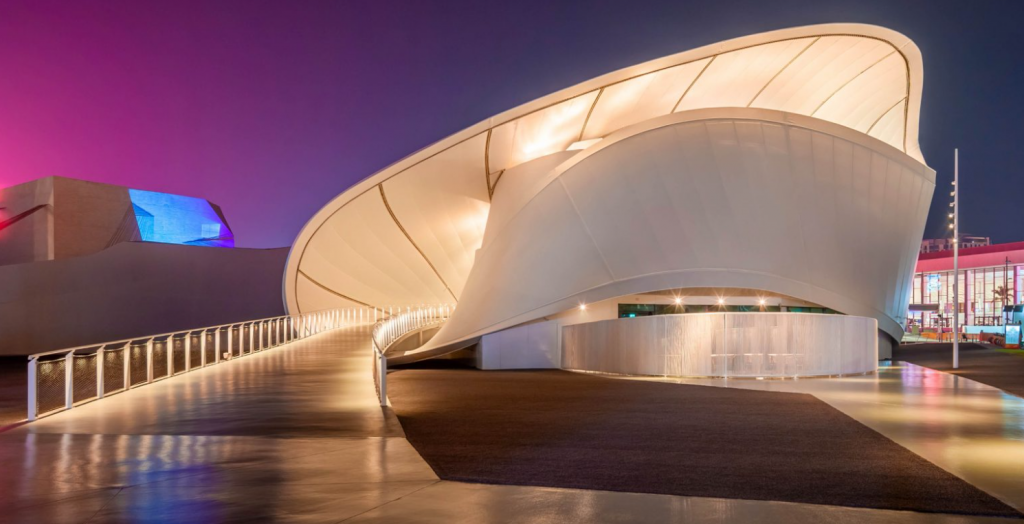 Luxembourg Pavilion, Dubai Expo 2020, UAE
One of the most fundamental reasons that universal design is so important is that it promotes equality and human rights. Access to buildings, products, and environments is a fundamental human right, as outlined in the United Nations Convention on the Rights of Persons with Disabilities (1). By designing buildings and spaces that are accessible to everyone, regardless of their abilities, architects can help promote equality and eliminate discrimination. By collaborating with accessibility experts throughout the design process, architects can gain specialist guidance, with the opportunity to identify potential barriers as well as their solutions. This collaboration can help ensure that accessibility is integrated into the design from the beginning, and ensure that their designs are accessible and meet the needs of a diverse range of users. Moreover, by thinking about accessibility from the beginning, architects can ensure that accessibility features are seamlessly integrated into the design rather than being added as an afterthought. This can make the building more aesthetically pleasing and reduce costs associated with retrofitting accessibility features later on.
Independent to collaborations and external advice, there are also several other measures architects are taking to incorporate universal design which have several practical benefits. By designing buildings that are accessible to a wider range of users, architects can increase marketability and reach a larger customer base. This is particularly important in today's global economy, where businesses and organisations are looking for ways to stand out in an oversaturated market. By creating an environment that is wholly inclusive both the target market is increased as well as the organisations' market image. Accessibility is a key universal design principle that can be included to achieve this multiple means of access to buildings and spaces. This means providing multiple means of access to buildings and its various spaces, such as entrances with low thresholds to accommodate wheelchair users or installing elevators that are large enough to accommodate wheelchairs and other mobility devices.
In addition to physical access, architects should also consider providing access to information and communication such as installing visual alarms and emergency communication systems for people with hearing impairments.
RMJM Milano's design for a Sports Hall in Žatec in the Czech Republic is an example of a project which has been sculpted to create a multi-functional urban oasis and congregational spaces (2). The comprehensive design allows for a versatile, accessible and dynamic space, offering more than just the infrastructure and a sports hall. It incorporates two entrances for user comfort, and 150 parking spaces and bus stops are provided for ease of transportation.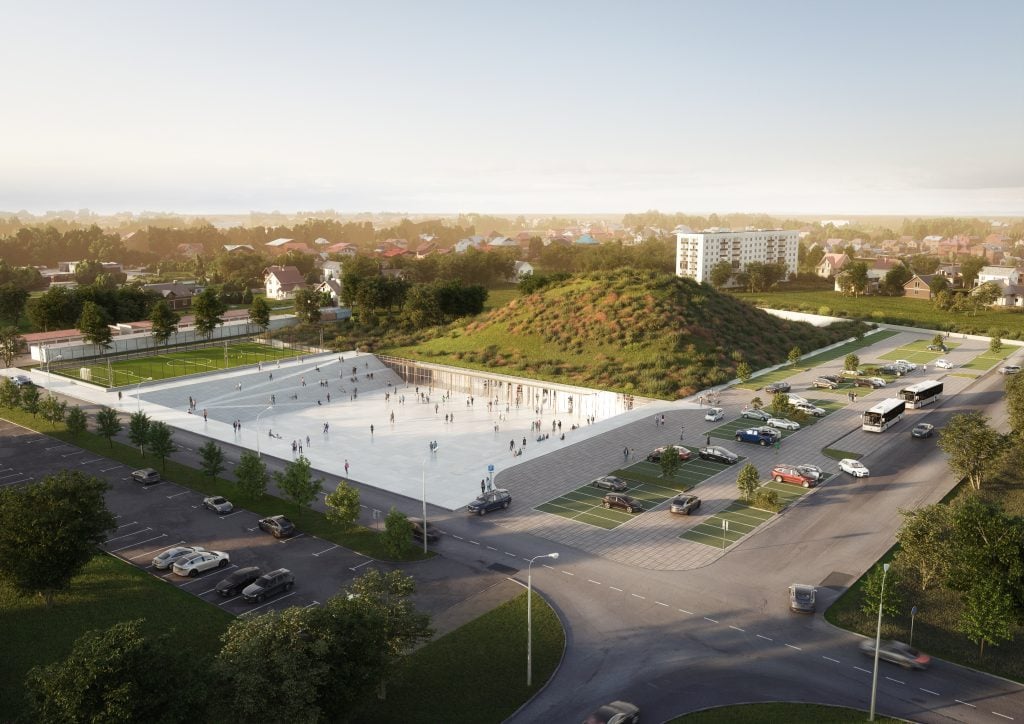 Sports Hall, Žatec, Czech Republic
Additionally, as society learns more about the spectrum of disabilities and various ways to account for different user needs, architects must also consider the needs of people with cognitive or sensory disabilities. This attention to details is still yet to be widespread but it is these details that will break ground for truly 'universal' designs. With the right design and management, it's possible to eliminate, reduce or adjust potentially negative impacts to create places where everyone can flourish equally. October 2022 saw the launch of the first-ever BSI standard providing guidance on neurodiversity and the built environment, PAS 6463: "Design for the Mind" (3). This expands conventional notions of inclusive design to address sensory design considerations, such as lighting, acoustics, flooring and décor. To learn from this highly detailed and informative piece of legislation, it is available to read here. Its guidance is creating a path for designers and architects to follow that will bring change for the disabled and handicapped community. 
By creating accessible environments, architects can promote social inclusion and enable individuals with disabilities to participate more fully in society. This, in turn, can lead to increased employment opportunities, improved health outcomes, and reduced healthcare costs.
At the end of the day, it is essential that architects continuously evaluate their projects to ensure that not just the needs of physically disabled people are met but those with invisible disabilities and more – thus the magnitude of significance being placed on creating Universal Designs. Conducting accessibility audits and soliciting feedback from a wide variety of users to identify areas for improvement will be the cornerstone of what future designers will refer to. As our population ages and our society becomes more diverse, the need for accessible design will only increase. By continually evaluating and improving the accessibility of their designs, architects can ensure that their work continues to be accessible and inclusive for everyone, regardless of their abilities.