For our third semi annual report, RMJM interviewed a group of talented young architects from our Dubai team. From current issues to the future of architecture, the interview below was a fantastic opportunity to learn what the designers of our future have to say. To read the full report, click here.
Q1. With all the technologies in place, what would be the future of architecture, in your opinion?
Judy Jabbour:
I think new technologies are interesting tools to explore and realise ideas, as well as fasten the design thinking process. But I also think there's a huge exaggeration in the expectations we have of AI replacing human designers. As the design progress requires critical thinking, innovation, and specific solutions for specific situations, oftentimes architecture should also be considerate of the cultural and historical context of the location, which, in my opinion, is way too sophisticated to be translated into a simple, direct, and clear set of words or commands. 
Hrishikesh Borse:
I believe these new upcoming technologies are an extra benefit to architects. It has allowed us to explore new possibilities, enhance the way we design, ease the way we communicate, and help us collaborate better.
Noor Al Ashkar:
I don't think that AI is exaggerated, as it is still in its amateur phase. At the current time, it can only be used to bring different ideas to the table, whereas architects are the ones that are able to read the client and present accordingly. As mentioned by my colleague, plugging in a few commands into an AI-generated chat does not produce cultivated results, but in the future we can use these technologies to our advantage by learning how to program and control the AI to bring our vision to life in a shorter amount of time.
Sima Mounla:
I think these tools will help architects improve their designs, but in my personal opinion, I don't think they can replace the need for human architects. For that to happen, clients need to know exactly what they want, which never happens.
Amina Meslem:
I agree with Sima that using these tools will become an essential skill rather than a replacement for architects to leverage in order to facilitate data-driven design decisions and allow for more time to explore design possibilities in a faster manner.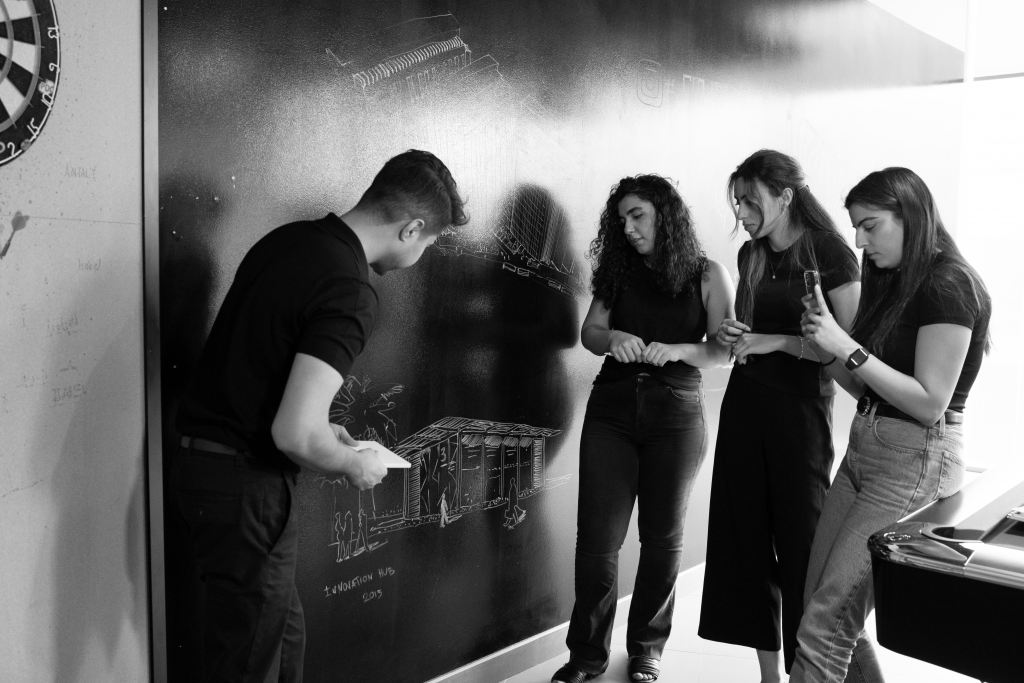 Q2. What is the most important issue facing architects today?
Amina Meslem:
Architects have always been expected to be jacks of all trades, needing to possess diverse knowledge in many various fields and skill sets, but with today's rapidly evolving world, the challenge comes in keeping up with all the latest tools and constantly staying up to date with all the advancements in different fields, including cultural considerations, Given the constant heavy workload and lack of time, it is often challenging to retain that status.
Hrishikesh Borse:
Integration with the built environment is one of the issues we face when it comes to achieving contextual harmony. With limitations arising from factors like local regulations, client requirements, development frameworks, etc., it is often a complex task to maintain a sense of coherence with the surrounding built environment and simultaneously propose an innovative solution.
Noor Al Ashkar:
Architects face different challenges depending on the location of their practice, but I believe what we might all face in common is that most clients don't truly understand what the role of an architect really is, which results in devaluing the architect when it comes to building a new project. That is one of the factors that pushes the client to then provide tight deadlines and unrealistic expectations. Meanwhile, architects are the ones truly orchestrating most of the work.
Sima Mounla:
I think with the mass production of work, architects are expected to produce work in very short periods of time, which limits creativity and quality. It also creates a massive sense of "burn out". Architecture in general is a very complex discipline with a lot of factors that need to be considered, and with those squeezed timelines, it's pretty difficult to actually focus on every aspect while still thinking realistically outside the box.
Judy Jabbour:
I believe architects are in a constant state of confusion because of the vague outlines that define our roles and tasks. That's why we usually find ourselves working on tasks and developing skills that are of minor importance in the long run instead of learning about the new tools and technologies and spending the required time to develop our designs in a way that's innovative, not only creative.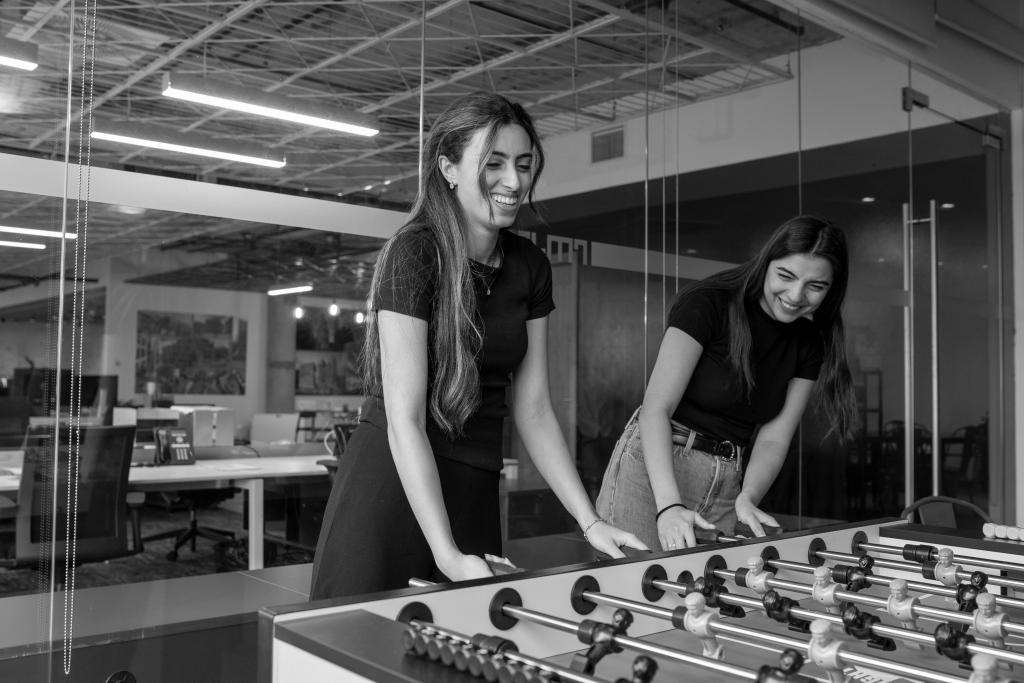 Q3. Given RMJM's 67 years of design history of iconic buildings, what building do you imagine RMJM will be designing in 60 years from now?
Amina Meslem:
Since RMJM has a history of breaking records, such as with Capital Gate, perhaps it could push boundaries with a mobile skyscraper, an innovative structure capable of changing its location to adapt to various needs and environments that would feature advanced engineering systems that enable it to move and reposition itself, allowing it to respond to urban development, changing city dynamics, and environmental considerations.
Noor Al Ashkar:
Something unique, such as a high-profile, interesting landmark for the newfound world of technology.
Sima Mounla:
I think it would be something high-tech, either a virtual reality museum or a tech company campus. Something iconic, basically.
Hrishikesh Borse:
RMJM has a history of building iconic buildings; sixty years from now, based on the technological advancement happening today, it could be a fully self-sustainable district or a new futuristic city built on the principles of sustainability and advanced technologies.
Judy Jabbour:
Since technology is developing rapidly, it's difficult to predict what the architectural scene will be like in 60 years. However, I believe architecture will be more experimental, and our definition of spaces and buildings will be redefined. I imagine the projects will be dedicated to how we choose to deal with climate change.