Mohammed Bin Salman Nonprofit City has announced the launch of a series of distinctive Grade A corporate office buildings. The offices are located in the heart of Mohammed Bin Salman Nonprofit City, a mixed-use destination that aims to become a robust thriving and an ambitious community founded to attract organizations that contribute to achieving the goals of Misk foundation in sectors such as education, entrepreneurship and the nonprofit sector.
The cluster of 3 four-story buildings are designed to provide a readily adaptive workplace offering a collaborative environment. With office lobbies clustered around an open and shaded plaza with natural light on all facades overlooking the adjoining wadi, offering a unique workplace setting in Riyadh.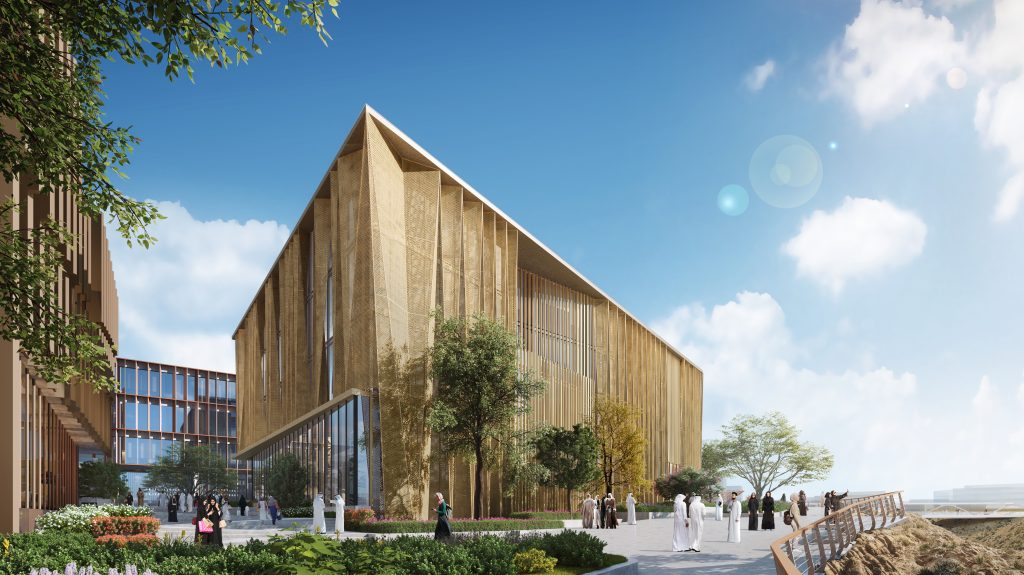 Apart from premium views and accessibility to the various features of the City including walking trails to Wadi Hanifah, the forum offices are adjoined by Al Mishraq Zone, the mixed-use development with a walkable urban environment hosting a range of retail, food and beverage, leisure and entertainment options 24/7 promoting the environment whose is to work-live and entertain. An IHG branded Indigo hotel, ideal for business and leisure travelers looking to conduct business and enjoy the offerings of the City, is a mere 2-minute walk away. 
David Henry, Chief Executive Officer of Mohammed Bin Salman Nonprofit City, said: "We are looking forward to welcoming like-minded office tenants to the City who will have access to a wide range of everyday facilities and represent  the industry sectors that the Misk Foundation is promoting with supporting talent identification, leadership and upskill training and enhancing the Saudi youth's endeavors as global citizens. The Forum precinct will overlook the new Misk Foundation's HQ due also to start basement works.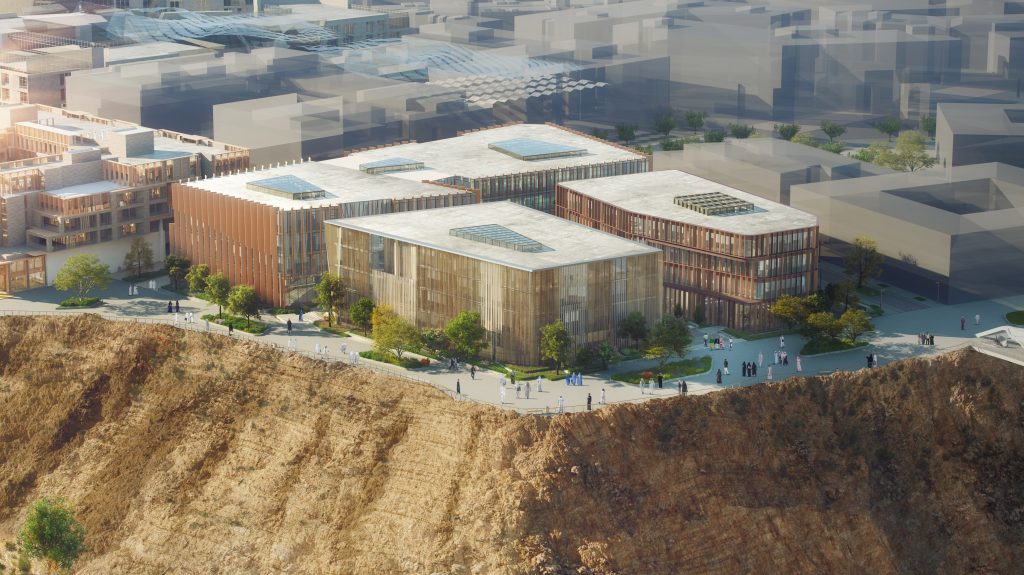 Robin Brown, Chief Executive Officer of RMJM, said: "We are honored to be working on the Forum office precinct in Mohammed Bin Salman Nonprofit City. The design develops an environment that provides employees with a great space to work, think, and collaborate all in line with the quality of life objectives under Vision 2030."
The conceptual approach created a family of buildings around common design elements that honor the technological and environmental details within the development of highly adaptable and energy efficient projects within the City.
Project Team
RMJM Dubai